We're already a quarter of the way through the year! We've been so busy that the time has flown by. So it's time for a round-up of what the team have been up to during (hopefully) the final lockdown in the UK.
Charity Work
We've been working closely with our charity partner the People's History Museum to help them launch their new online shop.
We enjoyed working with them last year on a colouring book that celebrated the innovations in Greater Manchester. We are happy to be supporting local culture in Manchester and encourage you to support the museum by buying one of their many great products. One of which is the Innovations of Manchester colouring book, which features interesting facts and 25 hand drawn images to colour in.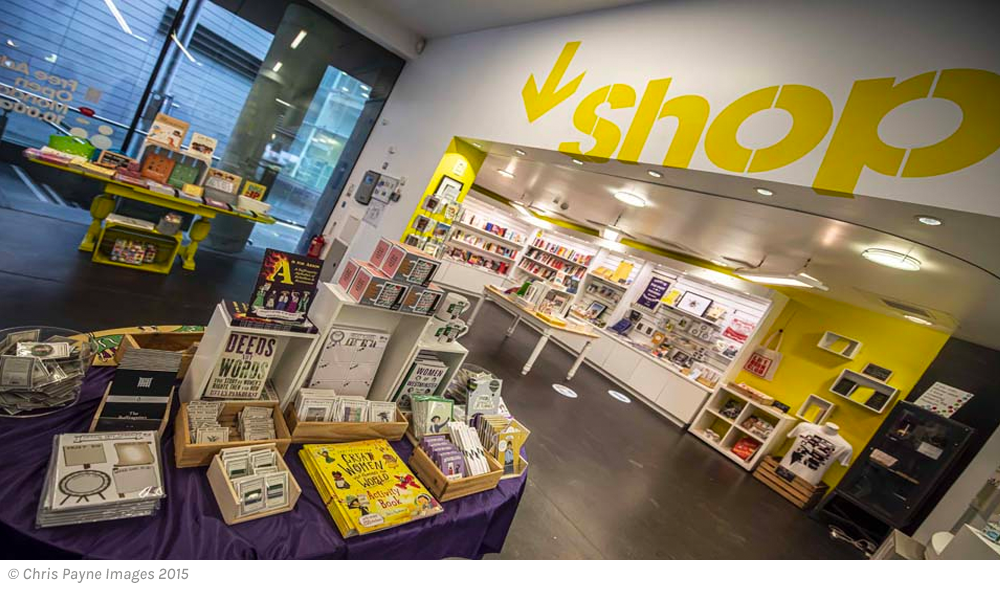 New Starters
This lockdown we gained two new team members – Lizzy Redden and Callum Walker .
Once again the Supremo Academy has provided us with two more talents, both Lizzy (Brand Designer) and Callum (Motion Designer) worked at Supremo for three months before being offered a full time role. If you want the opportunity to work with us drop us an email. 

March Madness Quiz
What better way to get to know our new team members than with a lockdown staple!
Created by our very own quiz master Ellie, we had a good laugh guessing answers and bonding as a team. From questions about Manchester to finding out the authors of some very funny tweets. We can't wait to do this again and who knows, we may have a budding quiz team on our hands.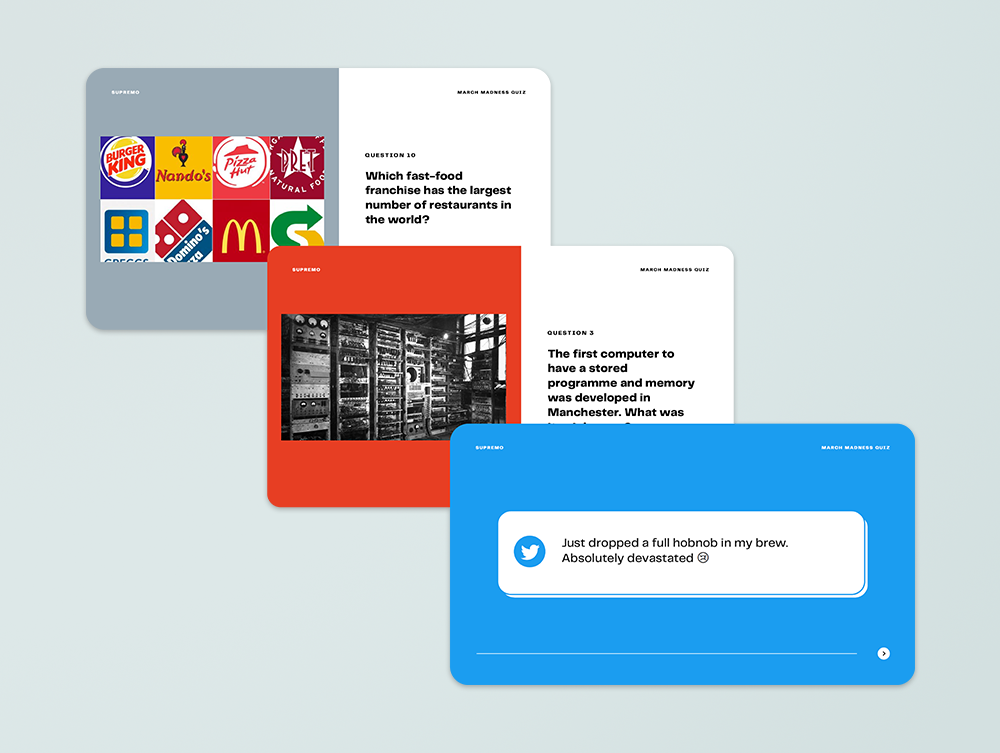 UI, UX and Innovation Awards
We're happy to announce our website for Saville Row Projects has been voted by the public 'Website of the Day April 20 2021' awarded by CSS Design Awards.
In 2020 we launched SRP with a new build and UX web design. Our team worked to create an interactive website which showcased their studios, designs and acoustic engineering.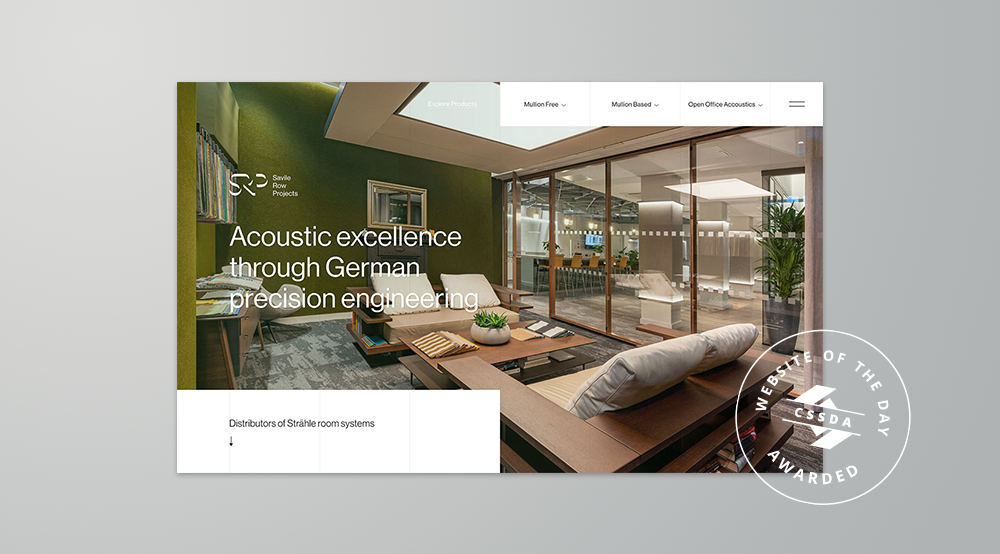 Instagram
We're very excited to be starting up our Supremo Instagram! Working closely with the marketing and branding team, we've put together our first nine posts to tell you all about us. This will be the place for team news, studio updates and a space to share our company culture.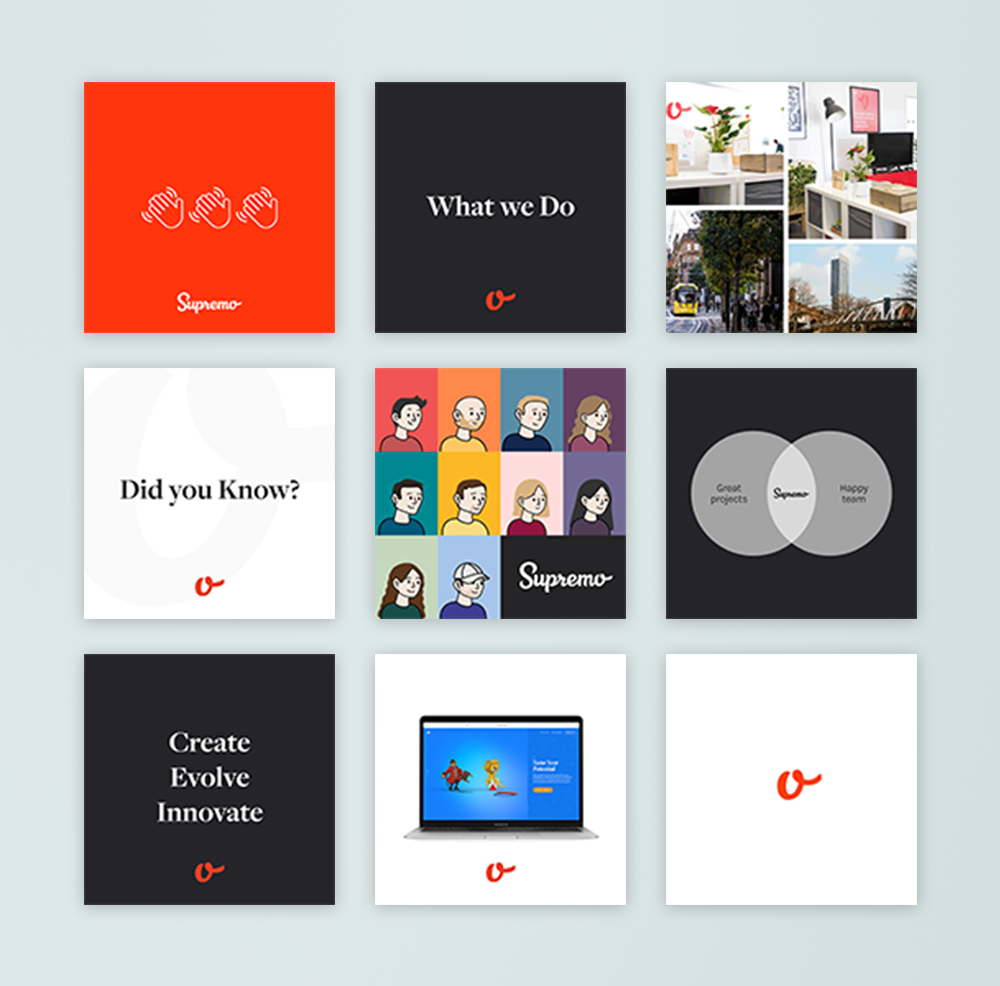 Want to hear more from Supremo?
We post studio news on Twitter and LinkedIn too, so make sure that you're following us on there too.