Back in February Supremo launched Innovations of Manchester – Our custom built interactive map showcased 50 of Greater Manchester's innovations throughout history up to the present day. It displayed the dates and locations of key scientific, industrial and cultural landmarks in and around Manchester.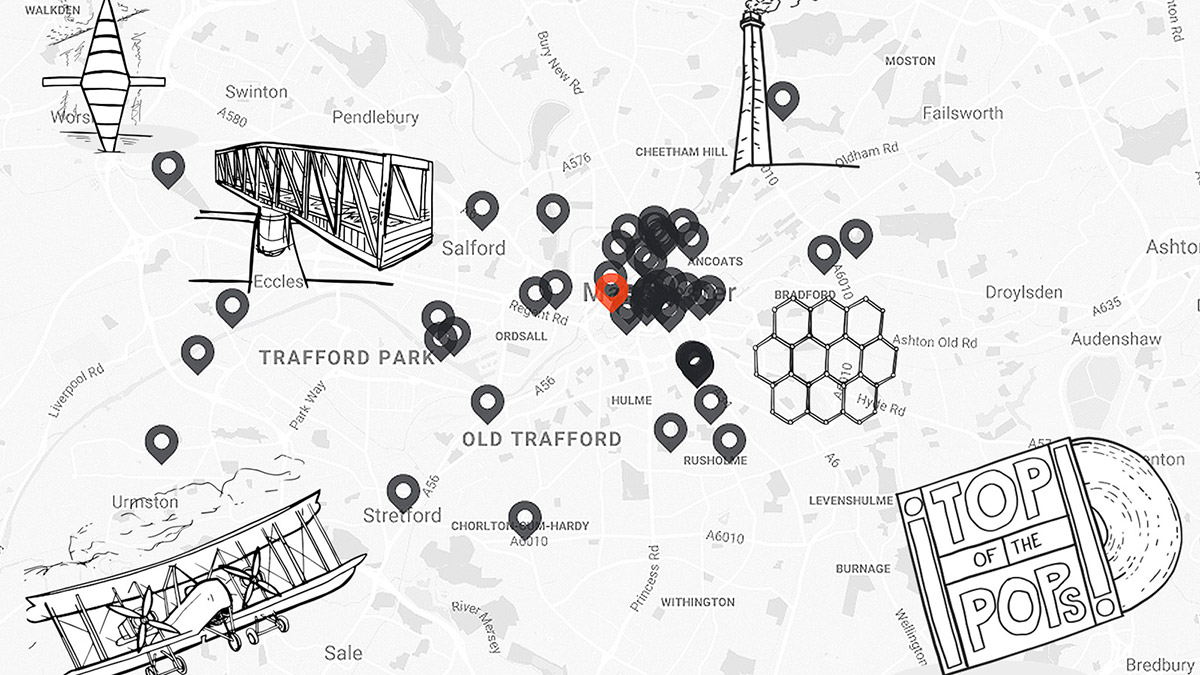 Many of the organisations that feature in this map have been deeply impacted by the pandemic over the last 9 months. A recent study reveals museums, galleries and libraries have proportionally been the worst hit part of the cultural sector during the Covid-19 pandemic (Arts Council England).
In these stressful times relief can come in the simple form of a colouring book. And so the Innovations of Manchester Colouring Book was born…
Working closely with our charity partner the People's History Museum we designed a book to celebrate the pioneering innovations in Greater Manchester.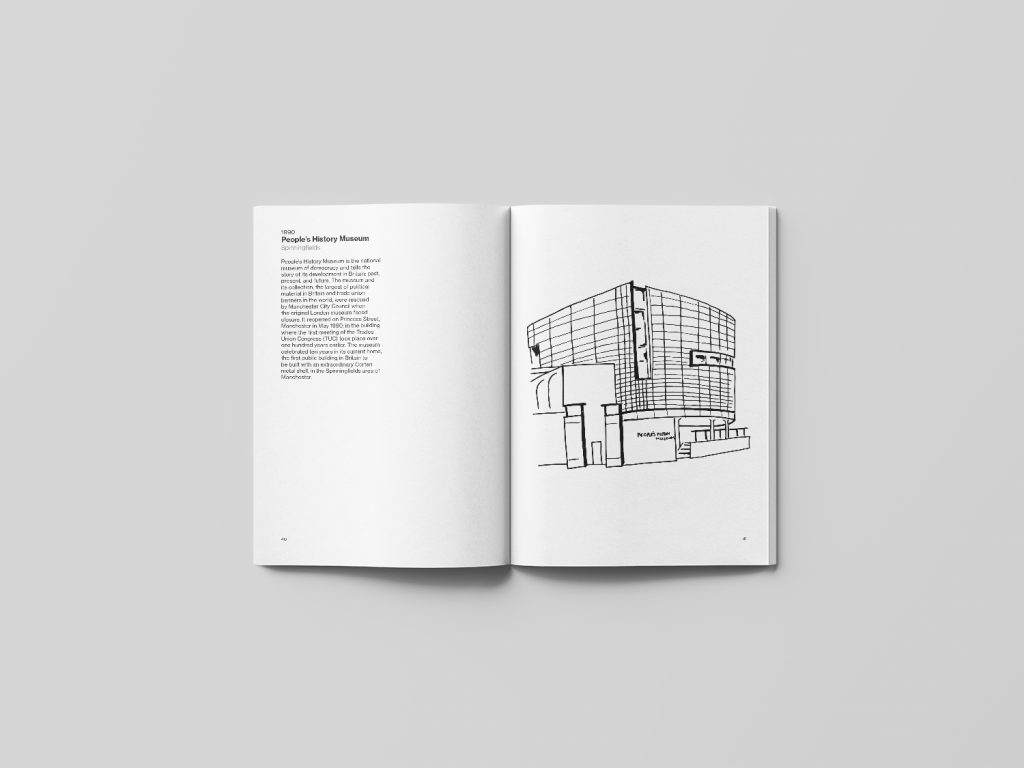 25 out of the 50 original innovations were selected for the book and each double page spread included a short bio and a custom hand-drawn illustration. 
"Manchester is known for innovation and we wanted to help the People's History Museum to continue to represent the city's culture and history by putting our design and creative skills to good use". 

Ian Cox, Creative Director, Supremo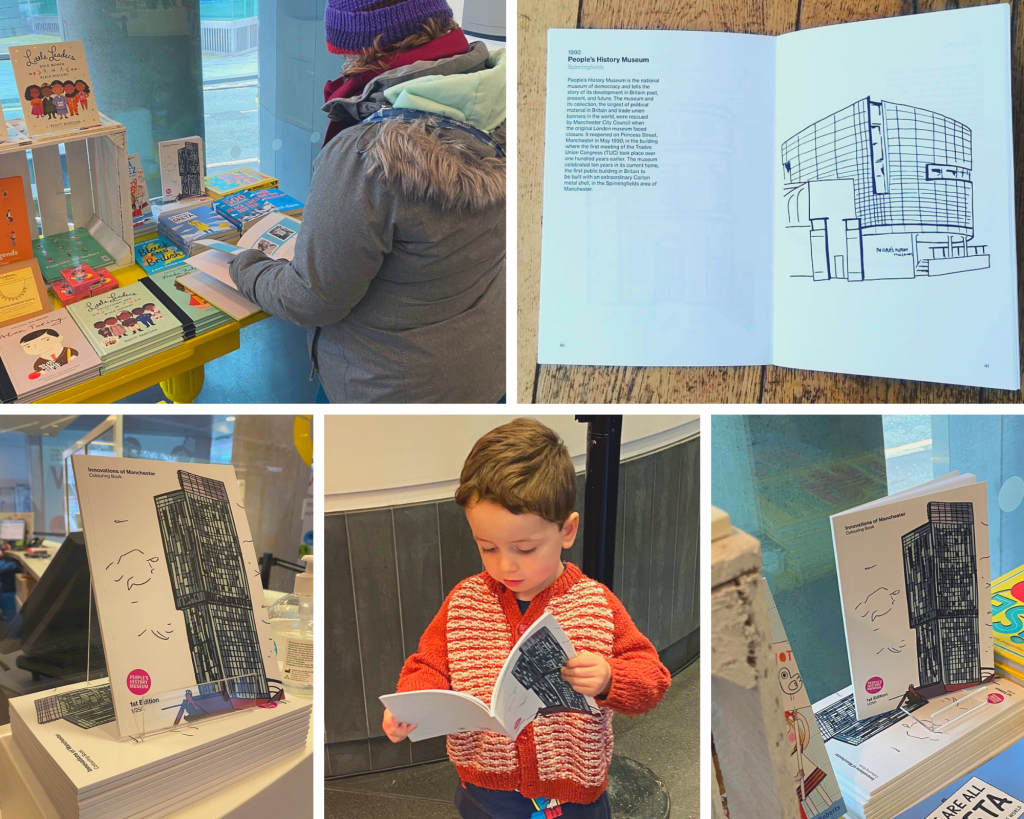 People's History Museum is delighted to feature and be selected as Supremo's charity partner. During a year when museums and businesses have been hard by the effects of closure, it's been wonderful to find ways to innovate and engage audiences online – through our At Home and Online content and through websites like Innovations of Manchester. With the museum open thanks to charity supporters like Supremo, we are excited to be welcoming visitors back, where they can explore the ideas of those who have fought for rights and representation over the last 200 years; from the Peterloo Massacre and Pankhursts in Manchester to more recent global events.


– Sarah Miguel, Head of Business Development, People's History Museum
250 copies of the 1st Edition books are on sale now for £4.99. All proceeds from the colouring book go towards supporting the work of the People's History Museum. They are available to purchase in the PHM shop and to order online.
Why not pay the museum a visit and treat yourself to one? It's all for a good cause.