We have recently launched the new site for 1st Folding Sliding Doors, a Middlesex-based company who specialise in the creation of quality doors, windows and blinds. After being approached with a brief that hoped to inject a breath of fresh air into their site, Supremo opened the door to a world of opportunity for 1st Folding Sliding Doors.
The end result is a completely modernised company website which boasts a fully responsive design, seamlessly loading animations and custom icons.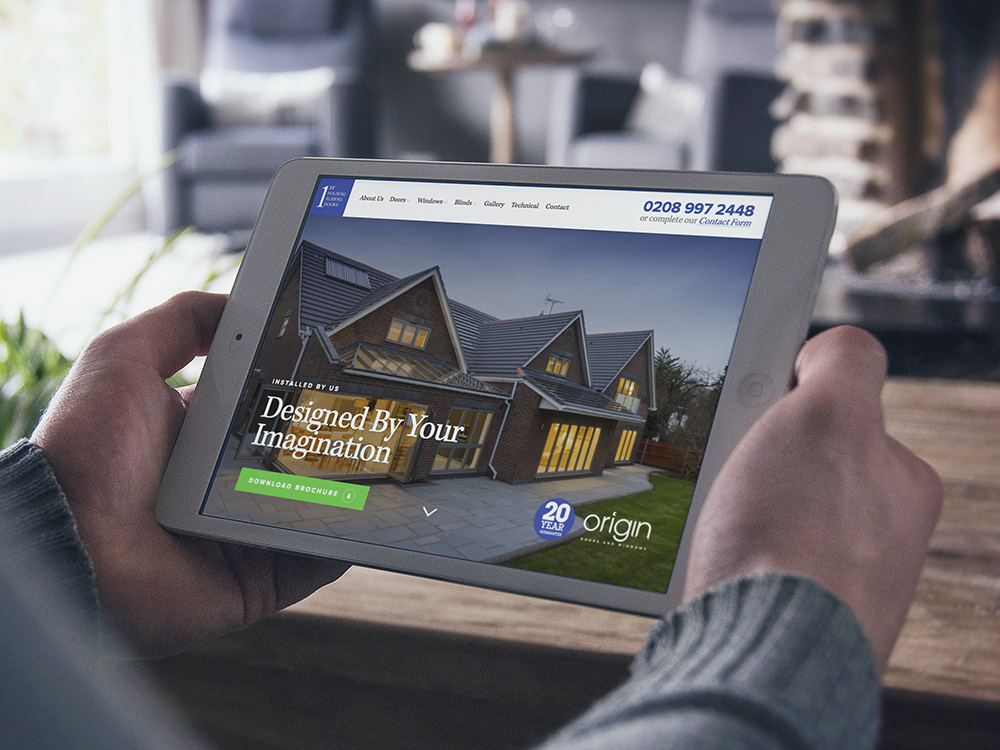 From our end, it's been a real pleasure to work with Origin Global on this, and working to present their spectacular photography in the best possible way was a real treat.
Supremo were very easy to work with and kept on top of the project well. We are really pleased with how the website turned out for our customer.
– Nicola Kellard, Origin
With more people now using mobile devices than desktop to decide what they buy, a great mobile experience was required and one that reflected the premium nature of the product.
For more information on this project, check out our case study or view the live site.
---
If you like what you see and would like to chat about any of our services, get in touch.