1st Folding Sliding Doors
Seamless Loading
Animations
Due to the boutique look and feel required it was important to include slick reveal animations to enhance the interface. We didn't just stop with the UI elements however, we also incorporated a gentle fade between each page improving page load times and the overall user experience.
Custom Icon Style
Along with the beautiful imagery and the smooth animations, we created several unique icons for each of the companies USPs. These icons were personalised for the 1FSD site. As part of our service at no additional cost, we provided 1FSD with all the individual assets so that they could be reused elsewhere. Whether it be for a digital presentation, or even in a printed brochure.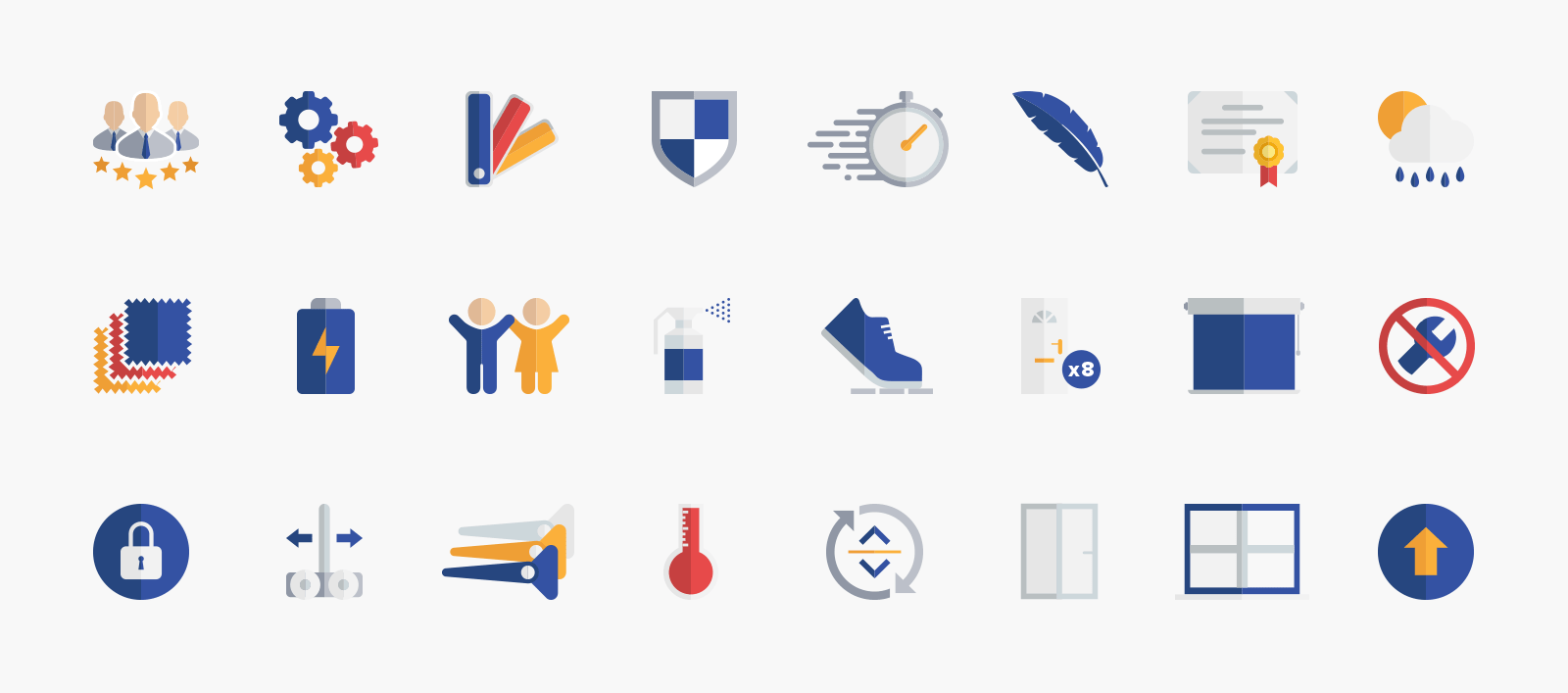 Fully Responsive
Usability is always important in all our web design projects. We made sure that everything worked as it should across all devices and retained a balance between beautiful design and a great user experience. Check it out for yourself.
View Live Site

"Supremo were very easy to work with and kept on top of the project well. We are really pleased with how the website turned out for our customer."