This summer, Supremo relocated offices to our new home on the docks of MediaCityUK, Salford. It's great to be around the buzz of vibrant bars and activities – and whether it's sitting by The Quays at lunch, or popping for a pint after work, we've fallen in love with the new setting. However, the journey to our new home on the waterfront wasn't all plain sailing.
One of the biggest decision-making factors to move was our ever-growing team. Within the last 12 months we've gone from a team of 14 to 22, meaning we needed more space for desks, meeting rooms and chill-out areas. Also, we desired the ability to host bespoke workshops, events and meetups in house, and the design of our new studio allows us to do just that.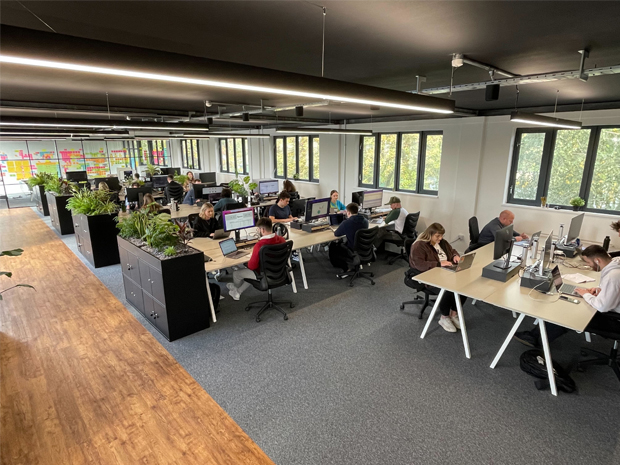 The building needed a full renovation from floor to ceiling so we got hands on with the design and come moving day it was a team effort to get the job done; building tables and chairs, potting plants & sorting hundreds of metres of ethernet cables.
Andy Walker our Studio Director reflects on the move:
"In the Summer of 2021 planning began to find our new home as we had outgrown our existing office. We wanted to stay in Salford and have our own stand alone space that we could customise to meet our agencies needs. MediaCity was one of our preferred options, home to the likes of BBC, ITV & Kellogg's.

We found The Kingfisher, located on the banks of the Manchester Ship Canal with its stunning waterside location. On my first visit it was clear the office was in desperate need of a full renovation but I could see the potential. After 9 months of careful planning, designing and hard work from our team and many contractors, the Kingfisher was flipped into an amazing workspace for our team to collaborate on projects, present our work and invite clients in for meetings.

This was a big step for the agency but this gives us the best opportunity to grow, attract the best talent and clients, and also allow us to establish our own culture."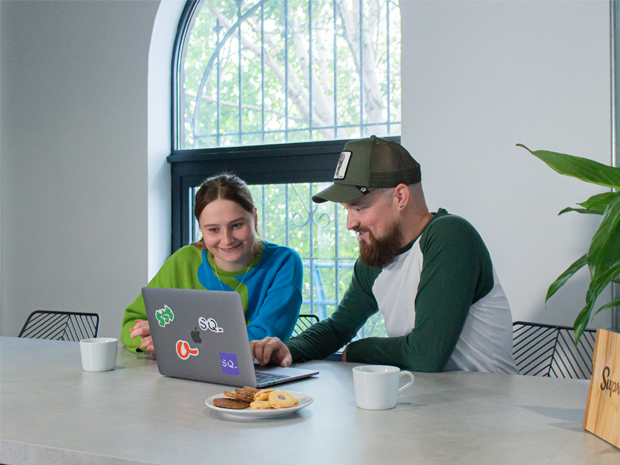 Let's take a look at some of the spaces our new home has to offer…
Event Space
This space is an open, welcoming area on the ground floor of our office. Three times a week a quick fire stand up meeting is held to ensure all projects are on track – the event space is a perfect setting for this as it gets everyone up on their feet and away from desks. This is also where we hold our quarterly flash talks, enabling the team to present on the large screen featured across the back wall. This screen also comes in handy for a game of mario kart, and even sometimes karaoke!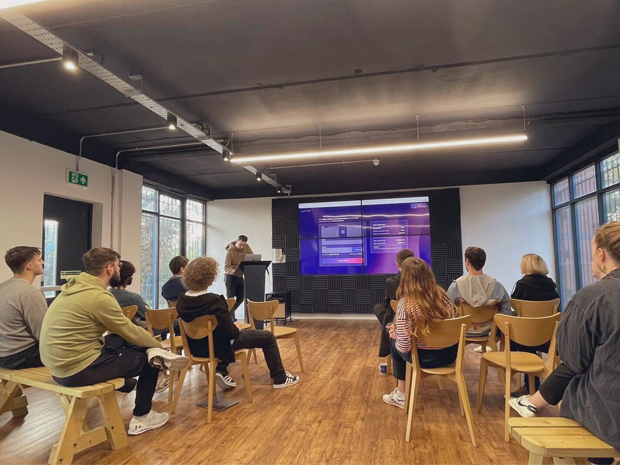 Kitchen Area
The kitchen area is a hive of activity, particularly at lunchtime. Our favourite features of this area include the coffee station and the custom made stone breakfast bar complete with high stools.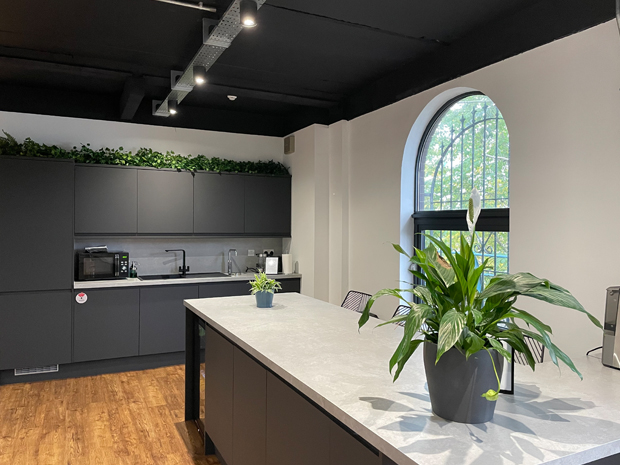 Media Room
The specially designed, soundproof room is a multi-purpose media space. We film youtube shorts, record podcasts and produce creative content from this versatile room.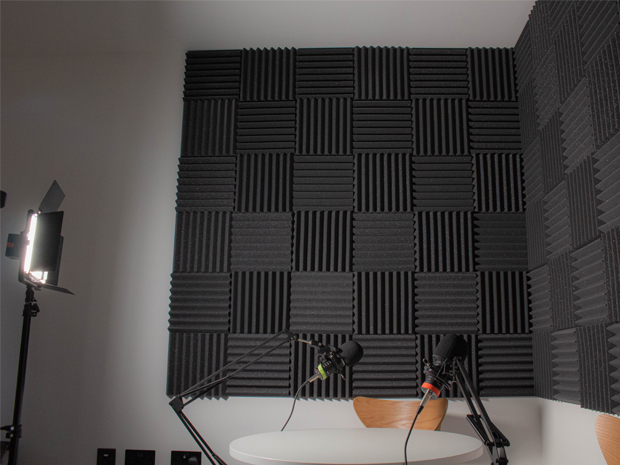 Board Room
The boardroom is where many of our meetings commence. This space enables us to collaborate ideas, engage in client calls and host workshops. Complete with a large whiteboard and all the post-it notes you could imagine, this creates a space where our team can brainstorm ideas and learn from one another. Looking out onto the ship canal from the table is a pretty good view too!
Gone are the days of having to work from home and in bubbles, so we couldn't be more excited about being together in our lively office – even if it does mean some questionable office DJs!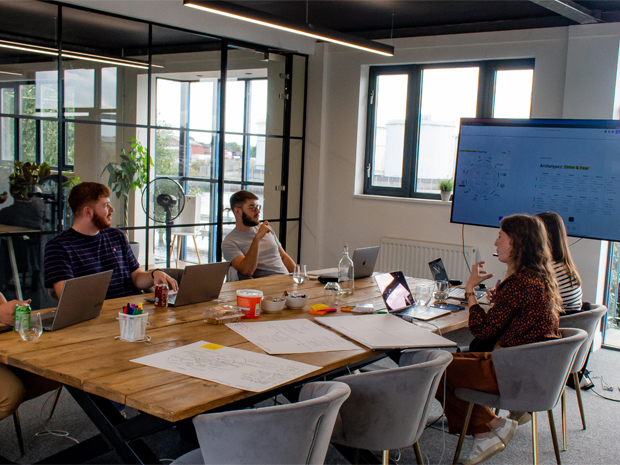 Transforming our studio has allowed us to enhance a space where our artistry can continue to succeed and evolve. As we continue to grow, it's not just the number of plants which we keep an eye on – we're always on the hunt for new talent!
Think this could be you? Check out our available roles and get in touch. We'll be pleased to hear from you.