Following the success of It's Centred That, our game launched in 2018, we decided to bring to you another mean feat – Foney Fonts. This simple, typography-based game challenges users to correctly identify the legitimate logo from its 'Foney' counterpart!
Foney Fonts had been in the works for some time before we released it in July 2022, having fully designed and built the game from scratch in house. Each level challenges players to choose the correct font for a well-known brand between two choices – one the correct typeface, the other a slightly altered version. 
The addictive game involves a random round, in addition to a number of categories featuring logos from the world of tech, travel, cars, the high street, food & drink and supermarkets. The aim of the game is to get 10/10 to complete each round, but it's harder than you might imagine – just 10% of players make it to that final question.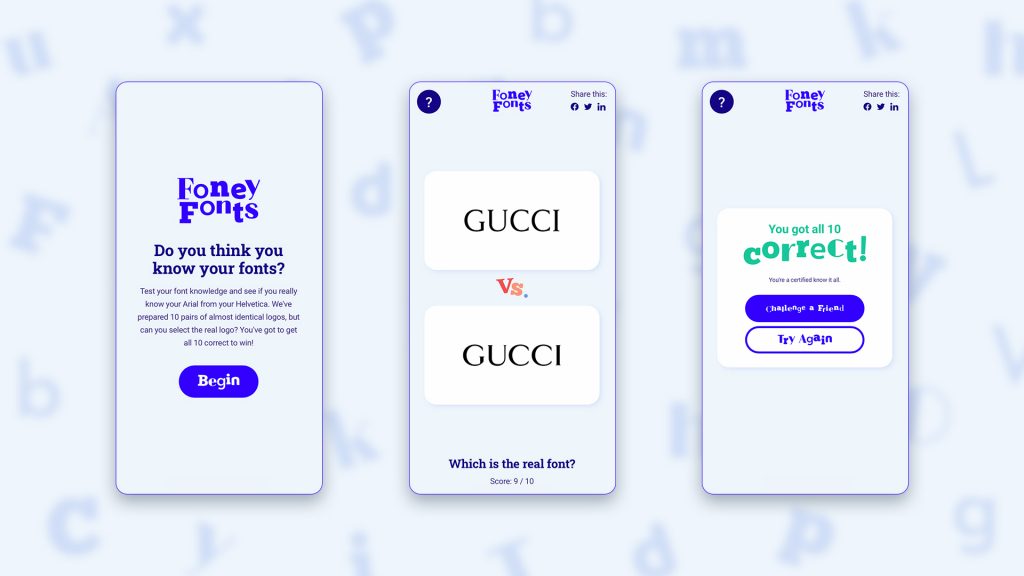 Within the first few weeks of releasing the game we featured in online design publications such as Creative Bloq and Prolific North, and we've enjoyed seeing people share their scores across social media too. One user on a designer forum commented,
"It's such a fun game. There's some cases where the incorrect type actually looks better than the original".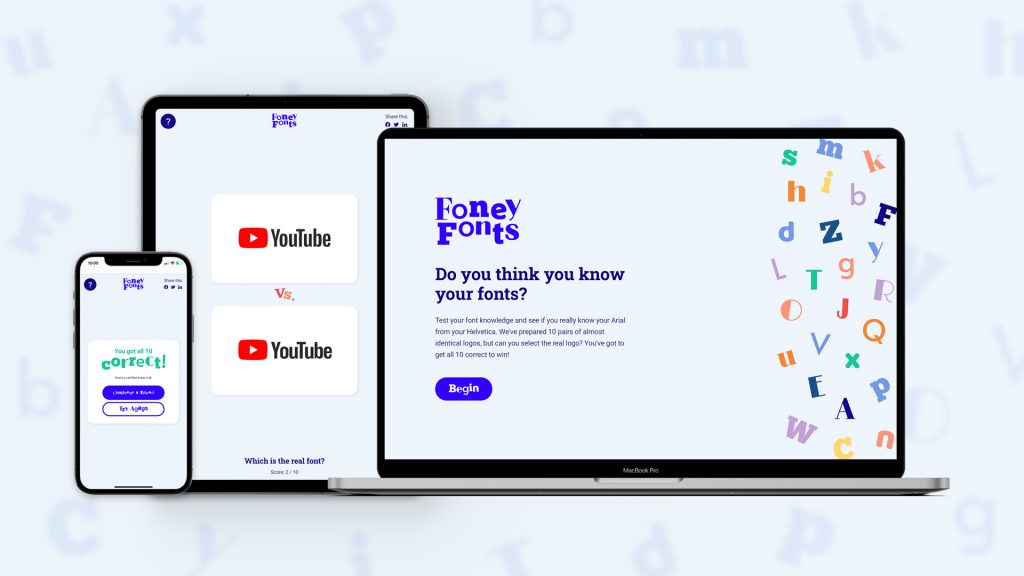 If you haven't played the game yet, test your designer's eye here.