It's Centred That is back and it's feeling festive.
It has been over a year since we launched our little game in the designer community and you all enjoyed playing it so much that we've given it a Christmas make-over; sprucing it up for the holiday season.
The original game was a huge hit with over 160,000 users recorded in the first 4 weeks post-launch. It caught the attention of both Awwwards and CSS Design Awards and we were lucky enough to be featured as 'Site of the Day' on both platforms. After 'It's Centred That' garnered so much attention, we decided to create a fully-fledged iOS app which has had several hundred downloads since its launch last December.
With exactly 2 weeks to go till the big day our new themed version of the game will certainly get designers in the Christmas spirit. We've got guest appearances from Rudolf, Frosty The Snowman and of course the big man himself; Saint Nicholas. And it wouldn't be a designer's Christmas without falling snowflakes (wink, wink) and reindeer emojis.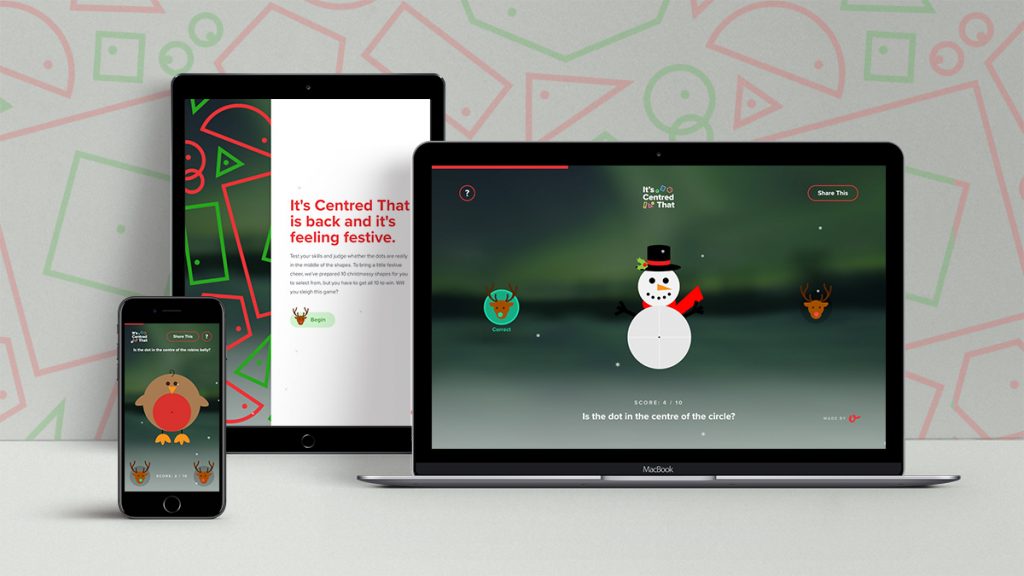 We've heard it through the grapevine that last year, design studios were using the game as an in-house competition where the loser makes the tea. If so, you best get practicing.
Now, make sure you have have some free time on your hands before starting this because we have been told it's rather addictive and also slightly frustrating! So get your cards written, presents wrapped and chestnuts roasting before you sit in-front of an open fire and work your way through the game's 10 levels. But watch out, it gets harder as you go.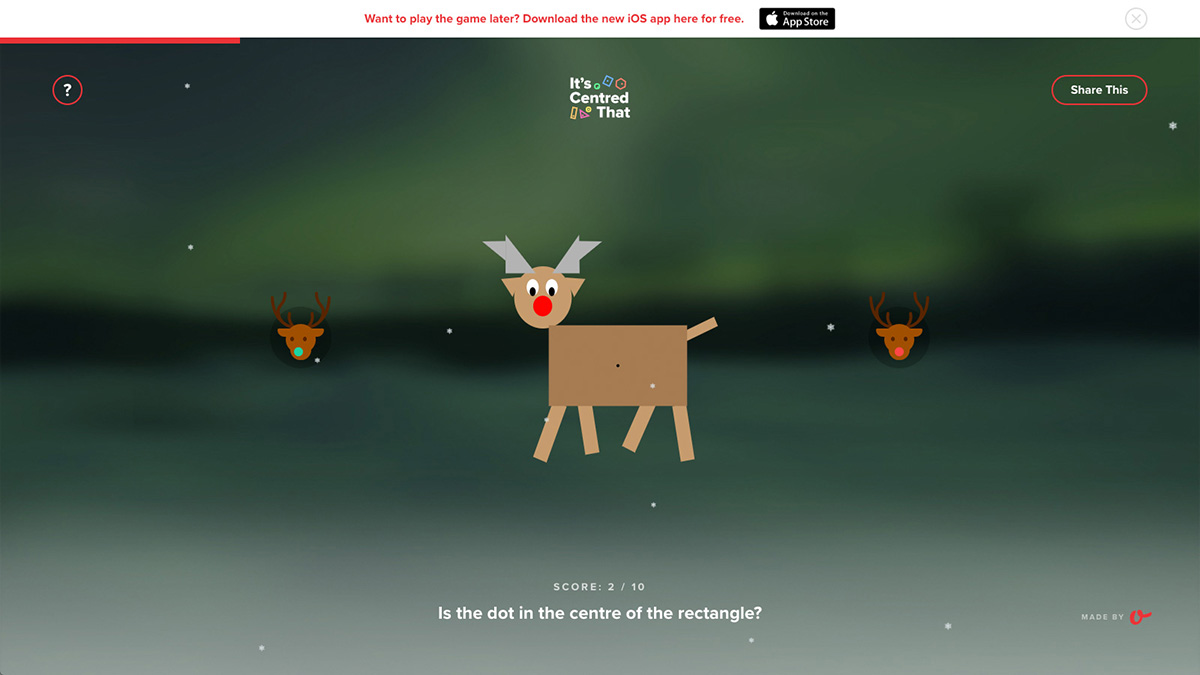 Will you sleigh this game? Play it here.