Saville Row Projects
SRP, or Saville Row Projects, is an interior fitting contractor based in London and serves as the exclusive distributor of Strähle room systems, offering acoustic excellence for offices and workplaces. SRP required an elegant website to showcase their products and guide users to key areas of the site.
Services
Engineering Tailored Navigation Solutions

Beginning with collaborative remote UX workshops, we worked closely with the SRP team to construct user journeys and a simplified site map, focusing on providing an intuitive user experience.
One of the primary challenges in UX design was navigating the distinct needs of diverse audiences, ranging from company founders looking to upgrade their office spaces to architects in search of contracts for ongoing projects.
We designed detailed product pages with a secondary navigation system. This allowed users to navigate between specifications and case studies seamlessly, ensuring a straightforward and efficient browsing experience.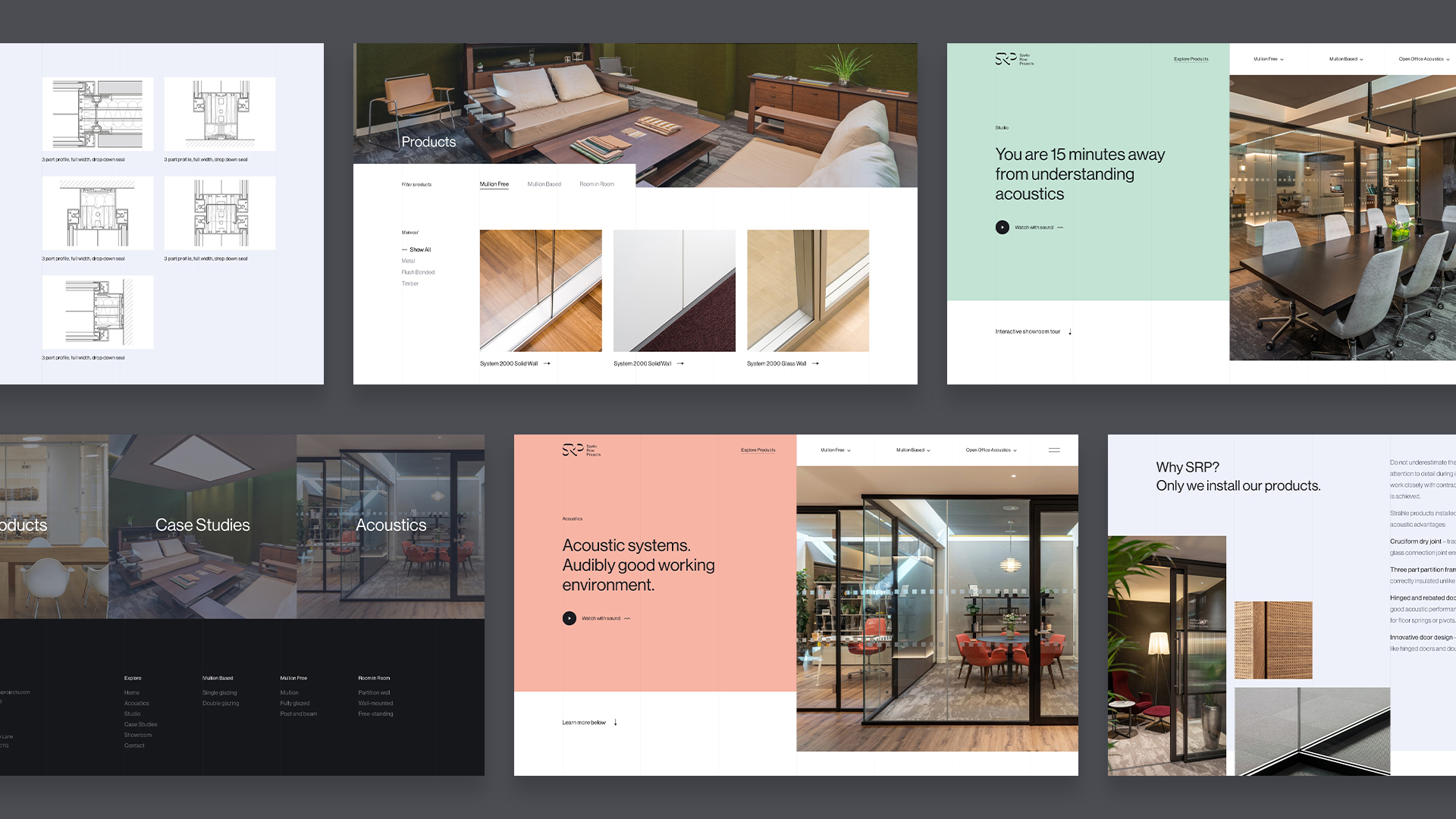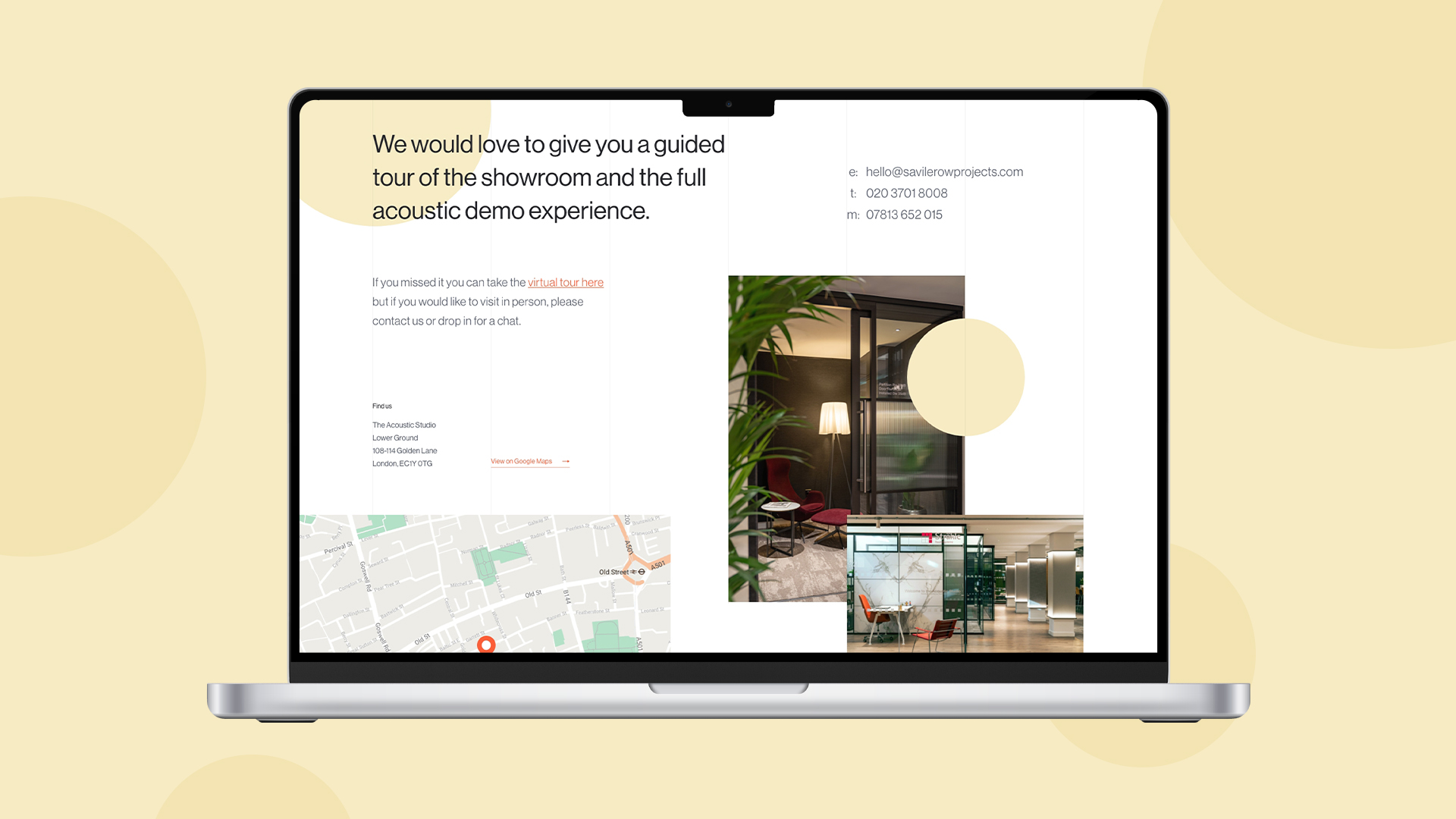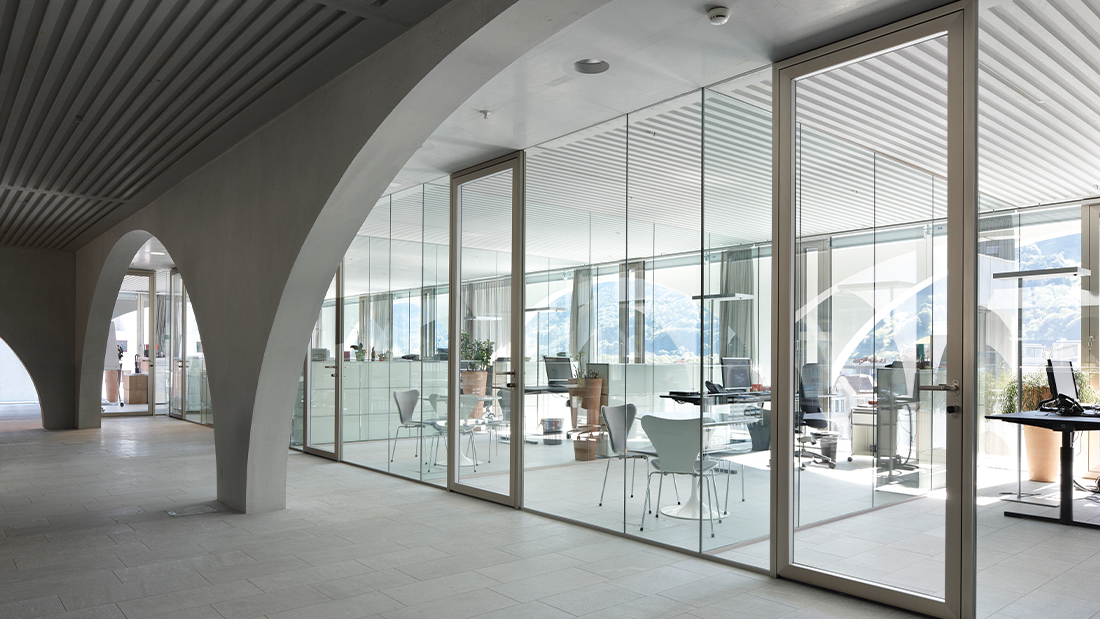 Brand Building Through Thoughtful Design

The core focus of the website design was to showcase the exquisite room systems through captivating photography. Despite having a logo, SRP had limited brand assets and lacked a defined colour palette.
To infuse the brand with vibrancy, we introduced playful pastels, distinctive branded shapes, colour blocking, and grid lines inspired by architectural plans and drawings associated with their innovative systems.

Elevating Experiences with Micro-animation

The final result is a website exuding elegance and exclusivity, where every page champions the showcased products. During the development phase, we enriched the user experience with captivating micro-animations and seamless page transitions.
As users scroll, content gently locks into place, and images and text move vertically, mirroring the subtle movements of SRP's signature glass partitions.

Next - Century
A class of it's own: AI
learning platform website
View project