User Experience (UX) design is the process of enhancing product satisfaction by improving the usability, accessibility, and pleasure provided in interacting with a product. It's a fluid process that evolves to the users' ever-changing needs and experiences.
Why is UX important for my business?
UX design is vital for your business because it tracks the way that users interact with your product. An effective UX design strategy can act as a roadmap for achieving business goals related to marketing, development and sales.
Through audience research, a UX designer can engineer your website to provide the most effective way for a potential customer to navigate and learn. This process helps to identify a specific target audience so that future marketing objectives and campaigns can be executed in the right direction.
UX can also help to improve brand loyalty as it helps to retain existing customers and users. By building empathy with a target audience through curated but seamless interactions, UX can assist with driving metrics used to build a following.
Differentiation from competitors through UX design principles will also assist to set your business apart from the rest. Analysis strategies can help to pinpoint a specific gap in your industry and act on it efficiently.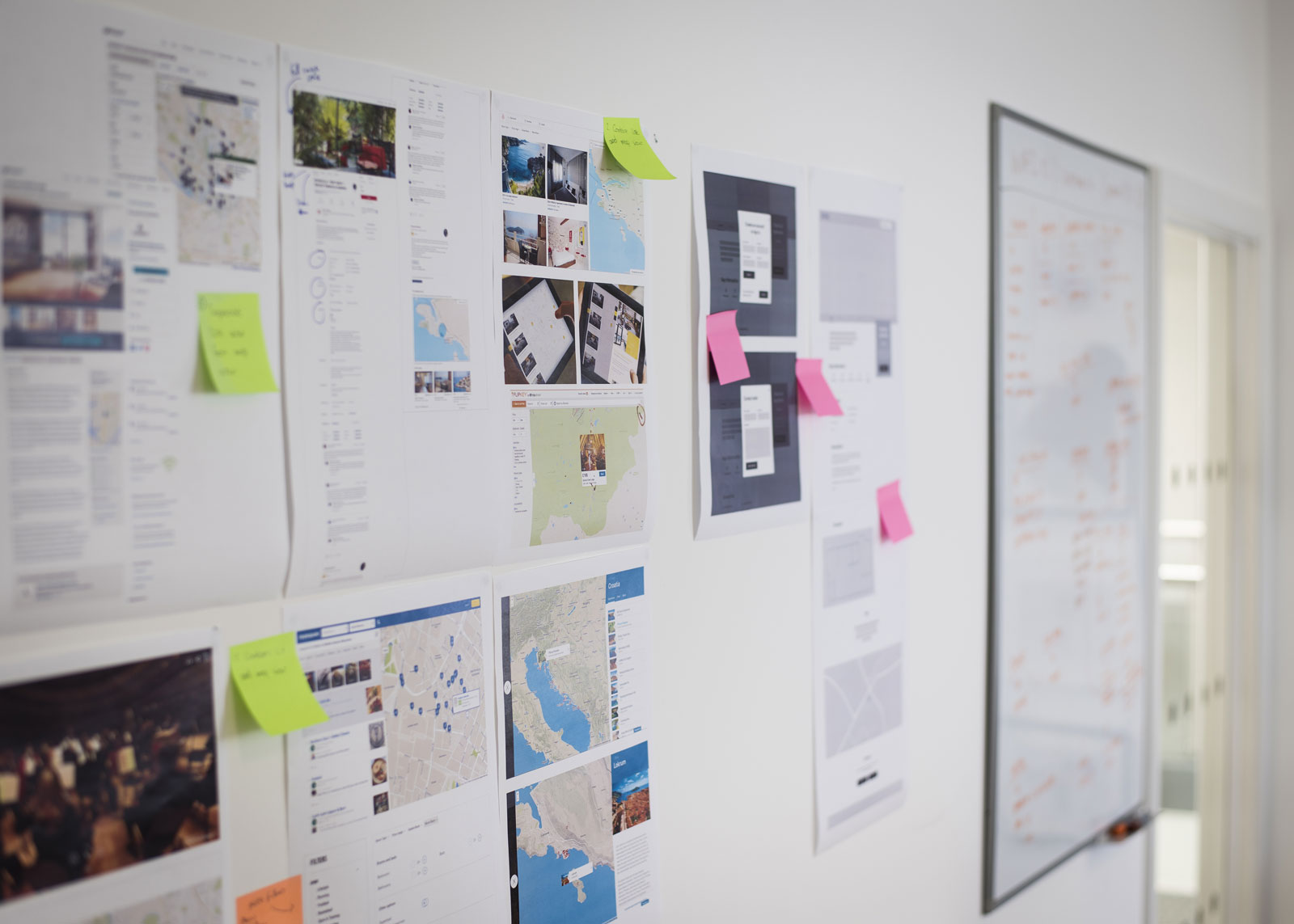 Can the effects of UX be tracked?
UX design is not a task that you do once and move on. There are always ongoing opportunities for research and improving the product. If your website has an issue such as a high bounce rate, you can test and explore the problem improve the customer experience, and subsequently the bounce rate.
A study done by McKinsey tracked design practices of 300 different companies over 5 years, giving each a McKinsey Design Index (MDI) score, and found that those with higher scores performed better financially.
2019 UX trends
1. Purposeful animation
Designers are placing emphasis on motion, supported by psychological research, to engage customers on a deeper level. You can use functional animation to draw attention to a specific area of a page or product. This can be used to support a storyline, encourage action or engage a user to stay on the site for longer.
2. Voice-activated user interface
Voice assistants like Alexa and Siri have taken the UX industry by storm. The smart speaker industry has grown 63% from 2018, making it the fastest-growing connected device category for 2019. UX designers will soon be tasked with navigating privacy, ethics and security in voice design.  A large focus will be placed on creating products that work with both voice and visuals.
3. Simple navigation
A high percentage of users leave a page if it takes longer than 3 seconds to load.  Designers are aiming to create clear and simple navigation for ease of access when browsing online.
4. Rise of Video
Users want to see a variation in the content they interact with online, straying away from the text only blog posts. According to Cisco, by 2021, video will have risen to 80% of all internet traffic, placing pressure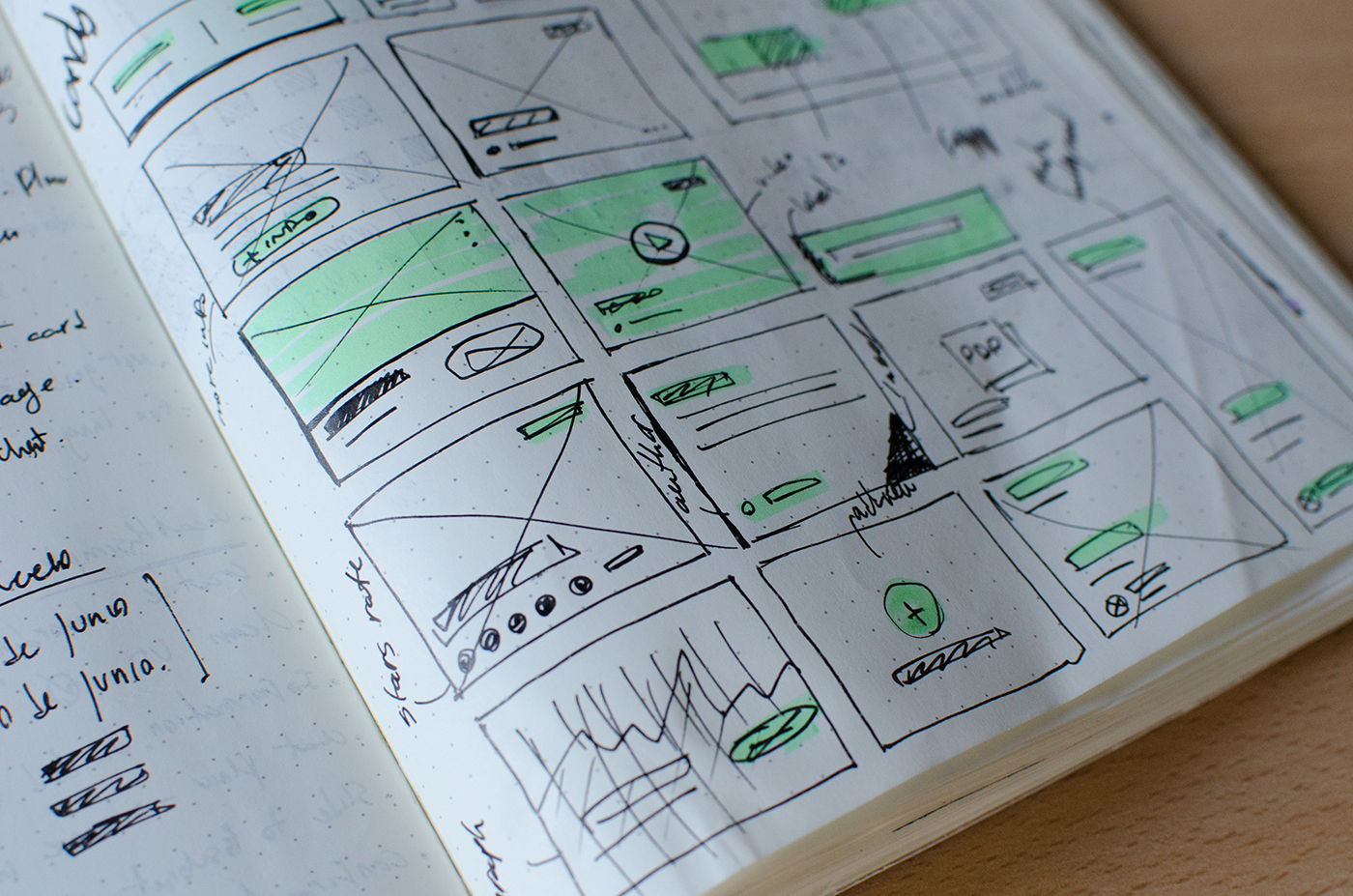 Top 5 UX design examples:
Stripe: Checkout animation
Stripe's decision to include animation in their checkout process has created an experience that keeps the user involved while waiting to receive verification codes. The animations give users updates and prevents them from feeling frustrated in an otherwise mundane process.
Reference: https://stripe.com/gb/payments/features
Starbucks: Personalisation made easy
Starbucks released an updated version of their mobile ordering app, which now features favourites navigation. This change allows users to pick from their past orders, complementing the existing order and pay option. With this combination, customers can order ahead and skip to the pickup point.
Reference: https://www.starbucks.co.uk/coffeehouse/mobile-apps
ASOS: Improved search design
Asos is often the first that comes to mind when thinking of online fashion retailers. This is because of their decision to design their app in a way that allows the user to personalise features that is easiest for their needs. Through their search features, users can find their desired item through a faceted search that has proven to be simple and effective. The buying process keeps the user feeling involved and valued even after receiving their product through an automated update system. They differ from competitors by skipping the usual online process of repetitive questions and barriers in the checkout process.
Reference: https://www.asos.com/discover/our-apps/
Monzo: Sharing features
Monzo's customer first approach has changed the way that users interact with their banks for the future. Digital banking has experienced a massive rise, with 46% of consumers saying they only use digital channels to interact with their banks. Monzo set themselves apart by putting the user first through the entire experience. The app is designed for daily use, making it easy for users to track spending and save. The app also improves issues surrounding sending money, allowing users to interact with people based on their proximity.
Reference: https://thefinancialbrand.com/65638/digital-banking-consumer-trends/t
Reference: https://monzo.com/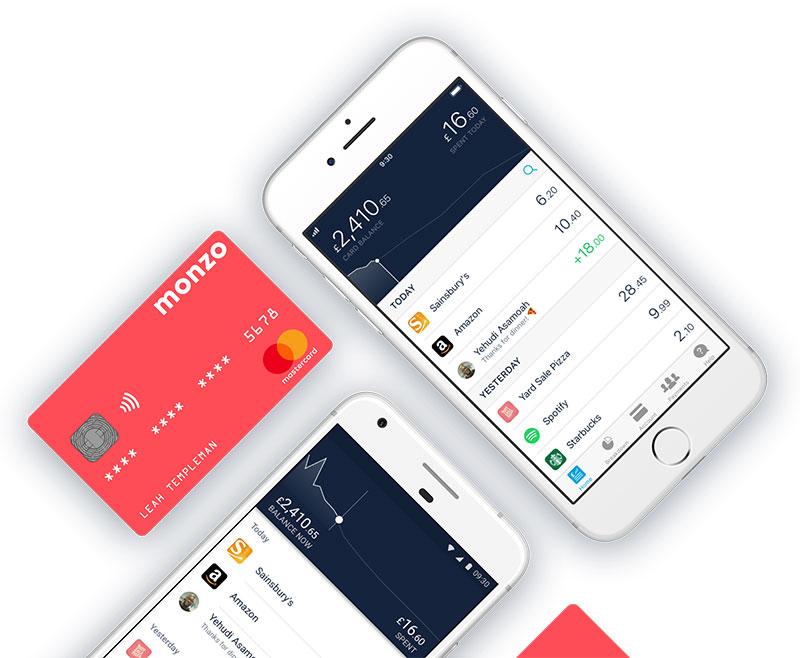 Netflix: Multi device reach
Netflix's multi device approach has ensured that users can binge through TV box sets with ease, switching between their online web player, smartphone application and smart TV integration. Netflix has secured their market share by ensuring that users have uninterrupted access to content, whether online or offline. Users are likely to interact with a business through a large number of connected devices, and the need for a seamless switching experience will continue to rise.
Reference: https://www.netflix.com/app
Real World Examples of UX Design
You might not realize, but there are practical examples of UX design all around you. Here are some examples to help explain the fundamentals.
1. Personal UX
'Personal UX' is how you design, organise and optimize your life.  Whether it's the way you organise your smartphone applications, or the process of changing a schedule to ensure maximum productivity, there are elements of UX design theory that can be adapted to improve daily life.
Reference: https://www.starbucks.co.uk/coffeehouse/mobile-order1
2. Organisation
Some think that the UX design method KonMari, by Marie Kondo, has recently gained popularity through Netflix.
Her method aims to change the relationship that humans have with physical possessions and make intentional decisions. She encourages participants to investigate the problems with their living space, much like the way a UX designer would approach an initial project brief.
After this, the participants can follow steps to determine the best storage solutions available to them, like the essential research planning needed for meaningful and effective UX design.
Reference https://blog.prototypr.io/heres-what-designers-can-learn-from-marie-kondo-d4b574ccff77
Digital Examples of UX Design
Digital areas are what people tend to think of most when referring to UX design.
1. Web Design
Every website has had some level of UX design put into effect. The best websites have taken into consideration so many different possibilities to provide you with the best experience possible. That includes where the menu is positioned, how many words on a page, the colour scheme, and so much more. There is a lot that goes on under the surface to make a website look and perform at the highest level.
2. Mobile Web Design
Designing a website is one thing, getting it to work on a six inch screen is another. When working on a website in 2019, having a mobile version is a must. With the amount of smartphone users rising every day, it is essential to have an optimized responsive website. Font size, text amount, and gestures also play a big part in creating an enjoyable mobile web experience.
3. App Design
Similar to mobile web UX, designing an app is another great example of digital UX design. Apps such as Instagram, YouTube and Monzo set the bar high when it comes to smooth app experiences. This means doing research on how users interact with their phones, considering notches, and operating systems.
Conclusion
User experience design is an area that is constantly evolving and changing to the needs of consumers and is expected to grow in 2019. A dedication and culture to constantly improve user UX will lead to a better customer experience with your customer, which leads to better overall engagement with your business and ultimately an increase in sales and revenue.
We recently wrote an article specifically about Mobile UX here.