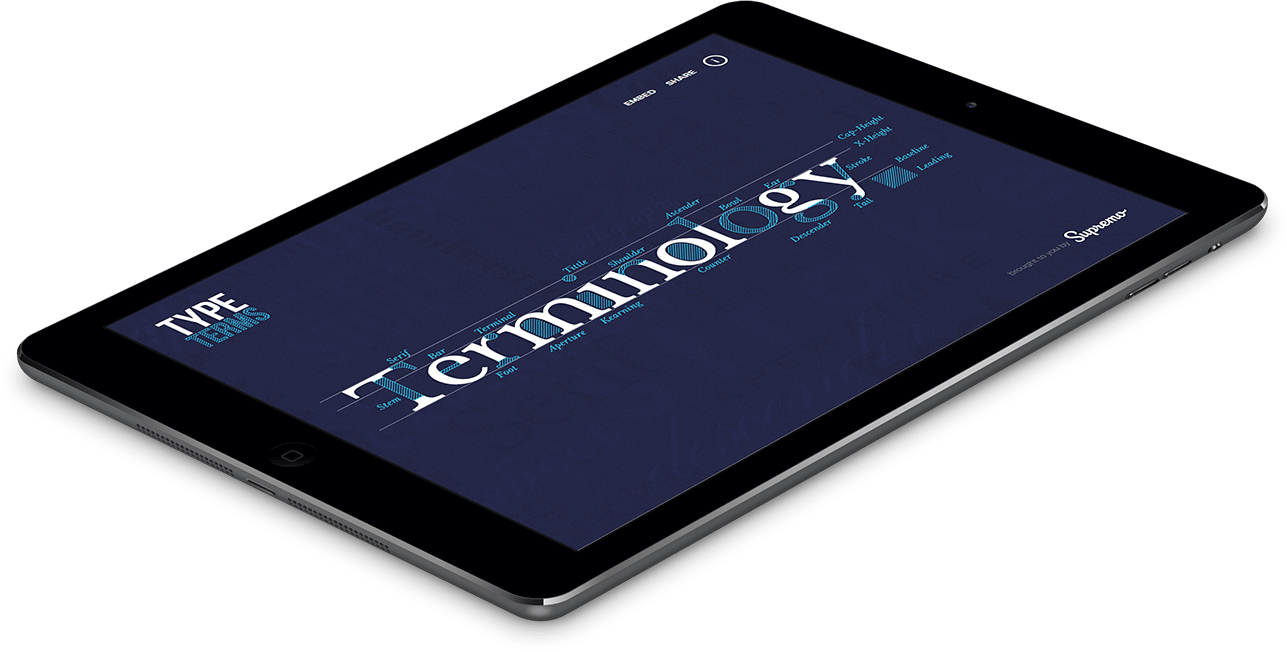 Animating
Typography
Type Terms highlights all the important terminology that all designers need to know. With many terms to learn, the aim was to create something that would describe each term visually so that even the most inexperienced of designers could understand them instantly. This removed the need for anyone to have to read wordy definitions and long passages of text.
Clear & Simple CSS Animations
The whole concept of Type Terms was built around the fact that we remember information better when looking at visuals as opposed to reading large amounts of text. We made sure that each term could be described visually by using clear and simple animations so that the user had an idea of what the term meant before having to read anything. This was achieved by using SVG's and CSS Keyframe Animations to animate each term.
Magazines &
Site Of The Day's
Type Terms was immensely popular across the web after being featured on several big web design and development sites such as Creative Bloq, Smashing Magazine and Abduzeedo. Type Terms also won multiple site of the day awards from recognised web design and development websites such as the Awwwards, OnePageLove and the CSS Design Awards.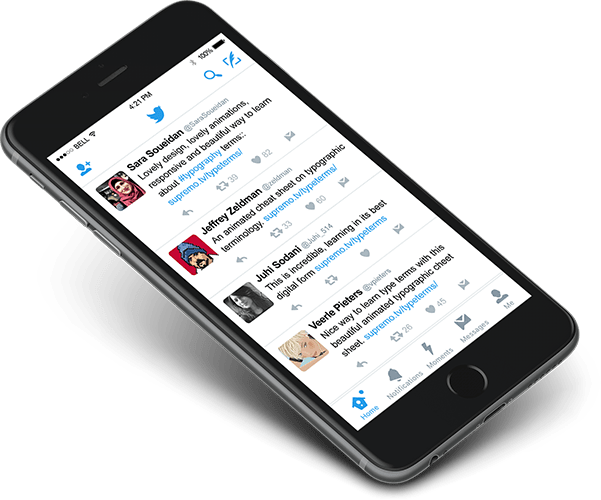 Tweets From
Around The World
One of the main reasons Type Terms did so well was due to success on social media. Hundreds of people from around the world shared it with one another across platforms such as Facebook, Twitter & Linkedin. It even got the attention of Jeffrey Zeldman, the pioneer of web standards, who shared it with his 350K+ followers.
Statistics
120,000+

Unique visitors in June 2016

9,500+

Shares on Facebook

SOTD

Awwwards Site Of The Day 18th June 2016
Ready To Learn Type Terms?
Whether you're new to typography or just in need of a refresher, Type Terms is the perfect animated tool for you. Click the button below to explore Type Terms for yourself.
View Live Site