Type Terms
We wanted to help teach new designers (and remind experienced ones) about typography terminology, so we created Type Terms. This is an online animated cheat sheet that highlights all the important typographic terms designers need to know.
Services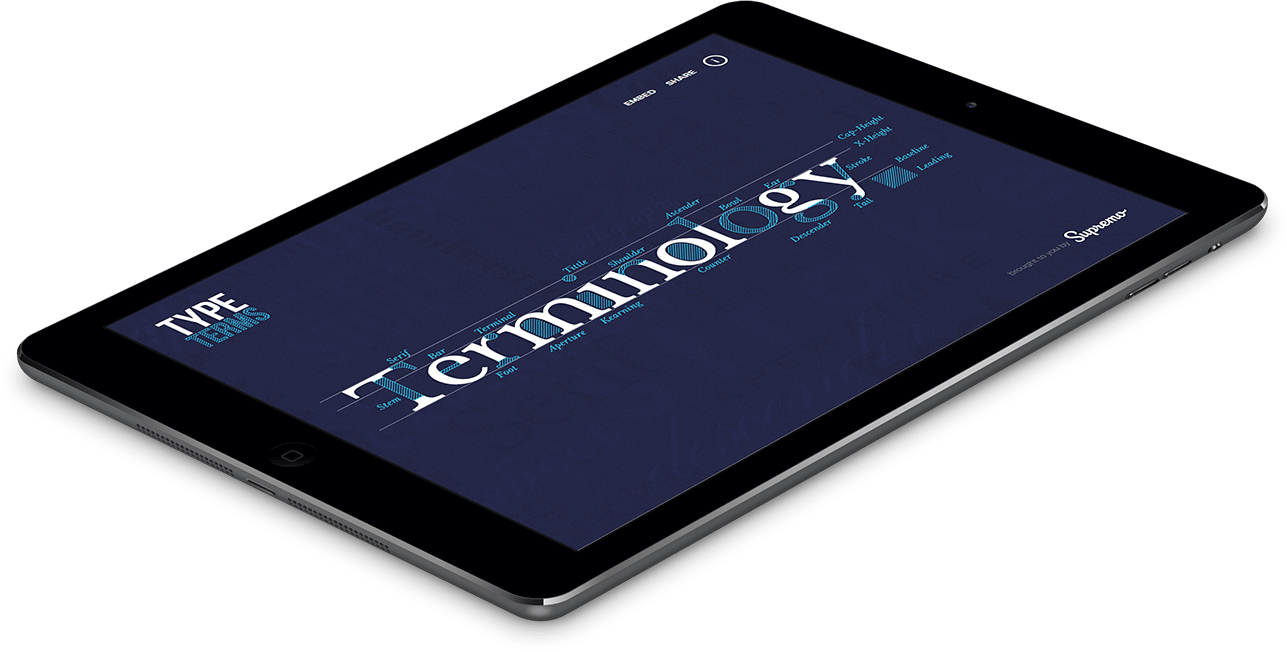 Typography Made Easy
Because there are so many terms to learn, we wanted to make it as easy as possible for people to understand and remember them.
We developed ways to describe each term visually. This means even the most inexperienced designer can understand a term instantly, without having to read wordy definitions or long passages of text.
Clear and Simple Animations
Type Terms works on the principle that we remember visual information better than reading large amounts of text. We developed simple animations to give the user an idea of what the term means before having to read anything.
We created our visual elements from vector graphics that easily scale to fit different screen sizes. Next we animated these with CSS Keyframes, a codebase that creates smooth, simple animations across different devices.
Magazines and
Site Of The Day Awards
Type Terms was very popular across the web. It was featured on major web design and development sites including Creative Bloq, Smashing Magazine and Abduzeedo. It won multiple Site of the Day awards from recognised web design and development sites. These include Awwwards, One Page Love and the CSS Design Awards.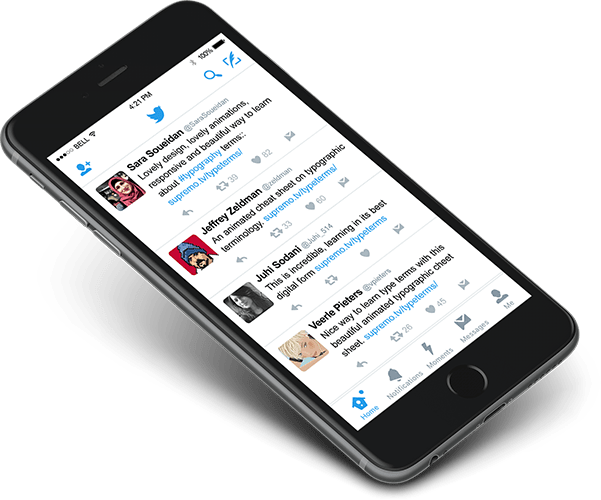 Social Media
Attention
Type Terms was also shared globally across social media platforms like Facebook, Twitter and LinkedIn. Our team at Supremo were really pleased so many people found it helpful. It even got the attention of Jeffrey Zeldman the pioneer of web standards, who shared it with over 350K followers.
Statistics
120,000+

Unique visitors in June 2016

9,500+

Shares on Facebook

SOTD

Awwwards Site Of The Day 18th June 2016
Ready To Learn Type Terms?
Are you new to typography, or need a refresher? Type Terms is the perfect animated tool for you. Click the button below to explore Type Terms for yourself:
View Live Site

Next - Walk the Bear
Walking therapy
web design
View project