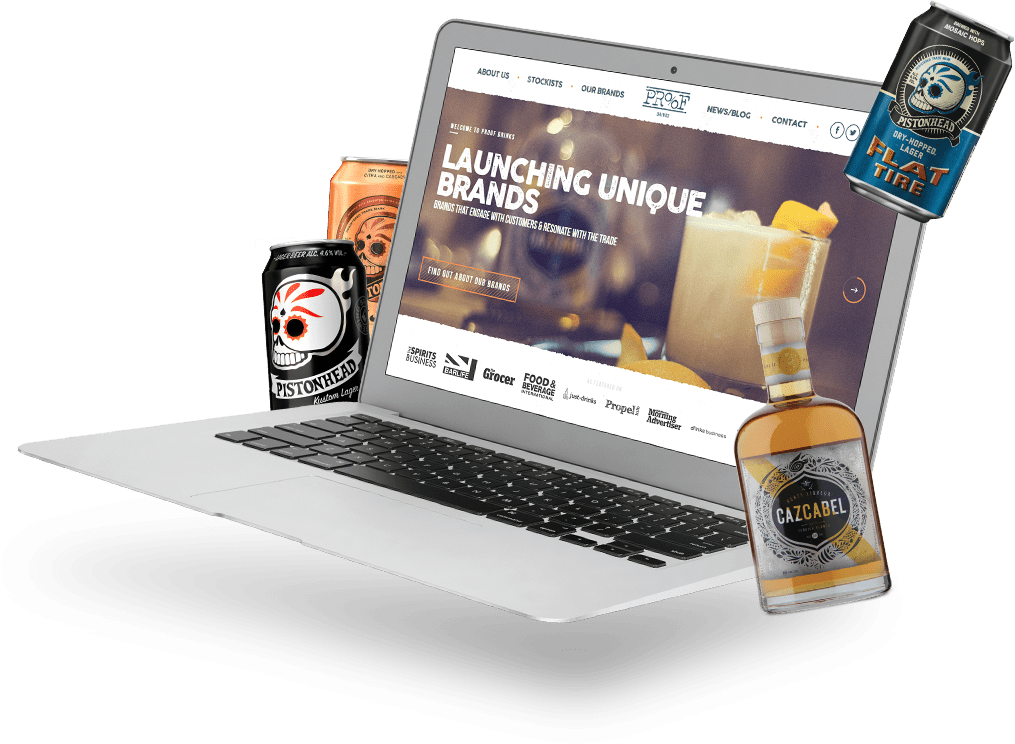 Engaging Interactions
The brief set by Proof was to be positioned as innovators with a "disregard for playing by the rules". To help Proof stand out from competitors we set a grunge, gorilla style, textured look and feel. We focused on some slick transitions on the content slider on the homepage to draw attention to the stories Proof wanted to tell.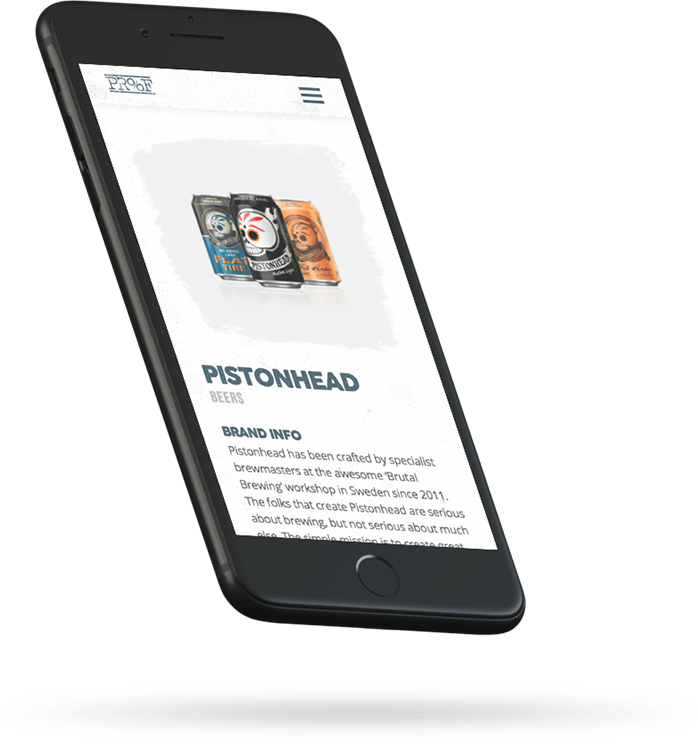 Fully Responsive
As with all our work produced at Supremo, the Proof Drinks site is fully responsive across all devices and screen sizes. With people statistically browsing the web using mobile more than desktop this is essential. The homepage slider screen wipe looks fantastic on mobile and really gives Proof a distinct look.
"Supremo were a very professional and talented company. They were able to understand our brand quickly and created the website in just six weeks."
Full Control
As a rapidly growing company with new brands being added regularly, it was time to change their old site to bring it into the modern era with an engaging responsive design backed with Wordpress. We wanted to give them a living, breathing site that they had complete control over with the ability to add new brands to their drinks roster, add new team members and update the news section.
View Live Site