Ideal Insight
Ideal Insight are a creative agency who specialise in video and social media campaigns. The Ideal Insight team approached us to design a stunning modern website that would showcase the quality of their videos to potential clients.
Services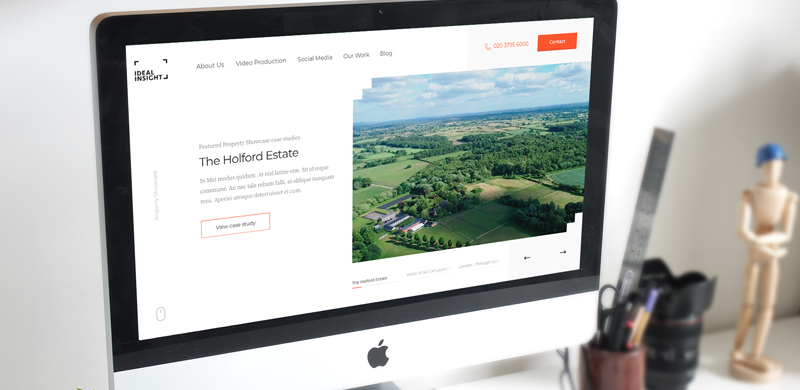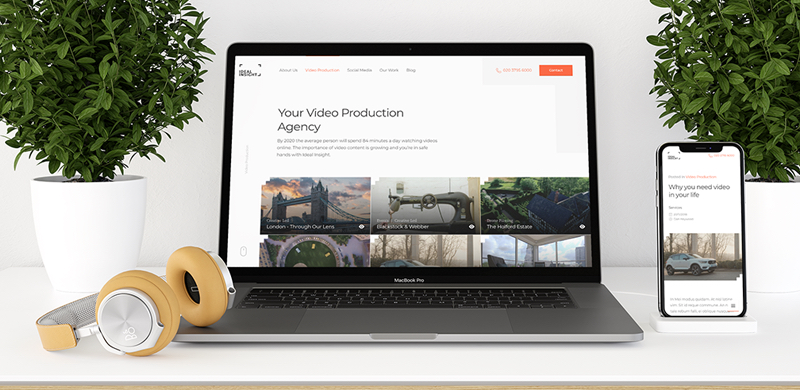 The Challenge
An engaging platform to showcase quality videos
The Ideal Insight team wanted the website to feature a selection of their best video content. In line with their brand guidelines, they wanted the website to have a slick and confident feel with strong typography and plenty of spacing.
Our main challenge was to make sure Ideal Insight's videos would load quickly and play seamlessly on all devices. While our primary goal was to showcase the videos, the website would also promote Ideal Insight's brand. So we needed to create an engaging interface that would complement the videos but not distract from them.



UX Wireframes
Because users' attention would be focussed on the videos, the site needed to be very intuitive to navigate. We built a series of wireframes to ensure layout and navigation was as simple as possible from the outset.
Prototyping
Next, we created a series of prototypes to refine the site's visuals and content. Here we worked closely with the Ideal Insight team. The team could click through each prototype version to experience browsing from the users' perspective. This made it easy for them to choose appropriate content for each page.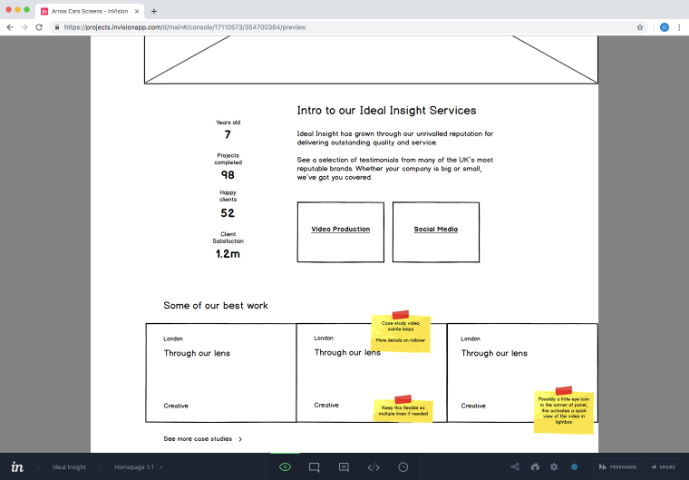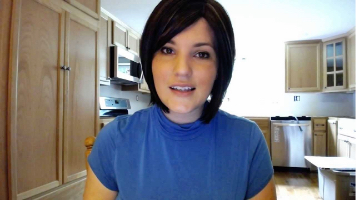 Typography
Working to Ideal Insight's basic guidelines, we developed a bold typography style. For a balanced look we've contrasted a modern serif body font with san-serif headings. We also created a clear hierarchy by contrasting font size and colour, which makes the text very easy to scan.

Designs
Here's where we put all the elements together to build the interface. Working from Ideal Insight's basic guidelines we've created unique visual details that combine to promote the brand, such as stylised frames, buttons and borders.

Mobile Designs
Customers would be accessing the website from desktop and mobile, so it was essential to optimise the site for different devices. We've designed the layout to be fully responsive and offer an engaging experience for both touchscreen and desktop interaction.
Transitions & Animations
We've developed slick transitions and animation effects to give users an immersive experience. We kept the animations subtle to complement the modern theme without drawing attention away from the video content.
A Challenge To
Optimise Performance
Videos take up a lot of bandwidth which is why they sometimes slow down the load speed of a website and fail to play correctly. We worked with care to resolve any playback issues, adding features like previews of video content to preserve bandwidth. These previews also give users an insight into the content of each video without having to access the full case study.
The finished platform plays videos without any lags or jumps, with fast load speed across all pages.
Custom built Page Builder
We've created a custom page builder to give the Ideal Insight team full control over the site. The team can create new pages, rearrange layout and edit their content. We've also developed templates which the Insight team can use to create on-brand landing pages for marketing campaigns.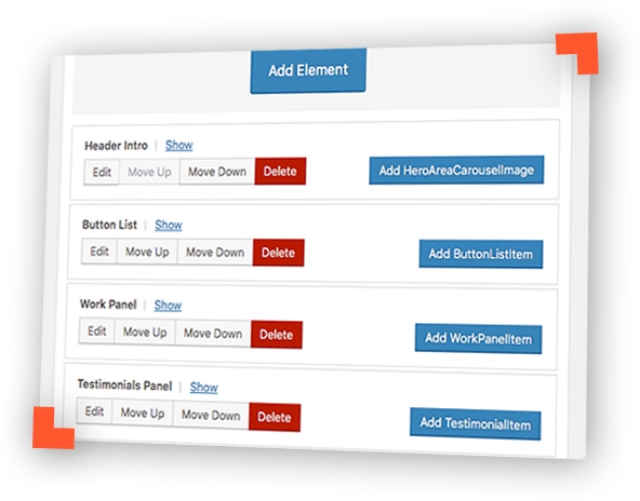 "We worked with Supremo on the Ideal Insight website and we are very happy with the innovative design and outcome of the new site. The approach to the brief was fantastic and the consideration of all post-live edits has been great. The feedback from our clients has been very impressive! We look forward to working with you as our external web-dev resource moving forward! Thanks from the Ideal Insight team!"
The ideal solution
Working with care and attention to detail we've built a slick, modern platform that promotes Ideal Insight's videos and brand. The website showcases their excellent video content without compromising on performance. And with our custom page builder, we've empowered the Ideal Insight team to update their website as their business evolves.
View Live Site
Next - Atcha
Seasoning the web design
to perfection
View project