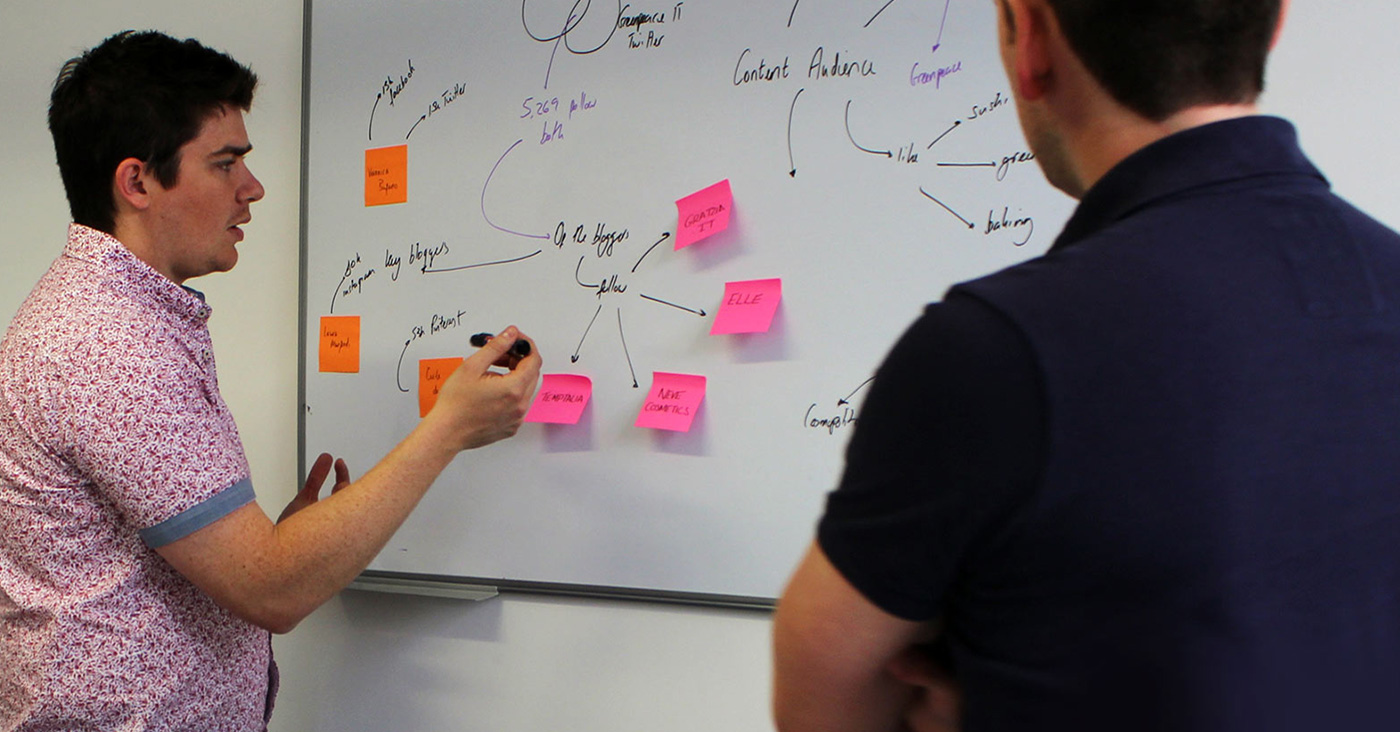 Brainstorming content ideas

Direction

At this stage, we'd developed an understanding of our content marketplace. We'd brainstorm ideas based on our research and we had a selection of content ideas to choose from. Although we'd learnt a lot about the market and it's successful content, the best way to test our ideas before investing in them was to approach a handful of our key target bloggers.

We asked several industry bloggers for their opinion on our content ideas and to highlight their favourite. In doing so, we received a unanimous backing for one of our ideas and, prior to creating the content, we'd established a guaranteed selection of bloggers that would share our piece with their audience.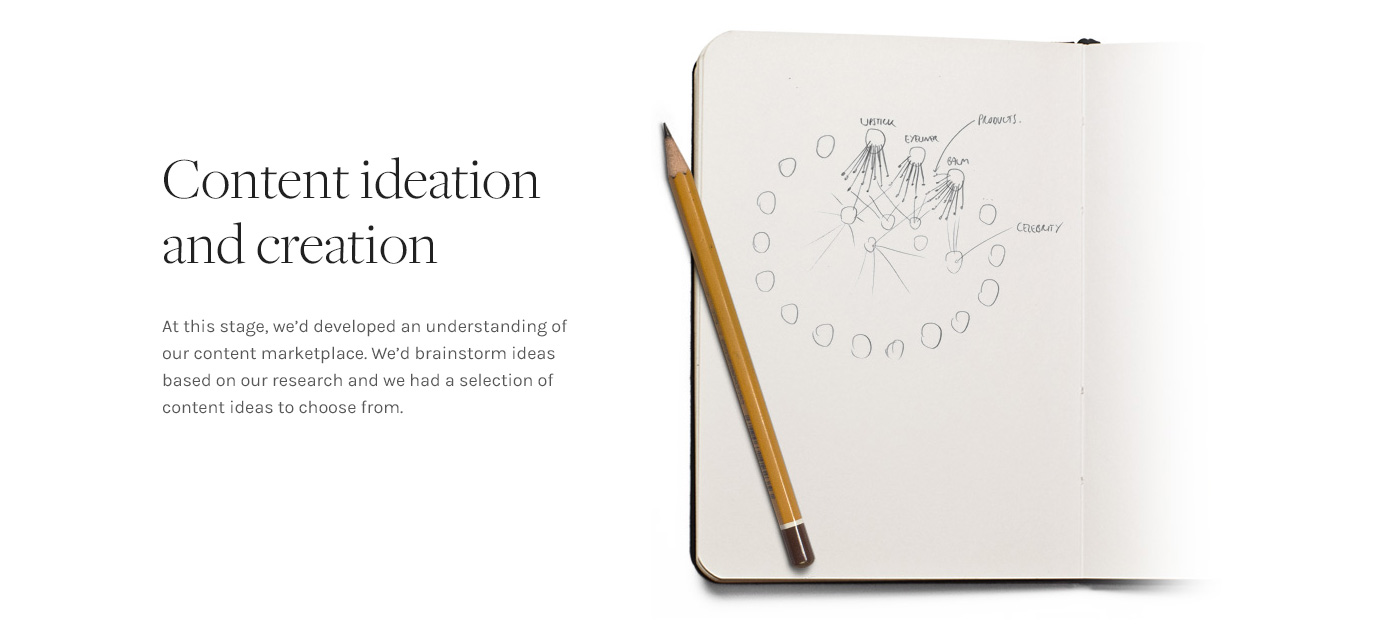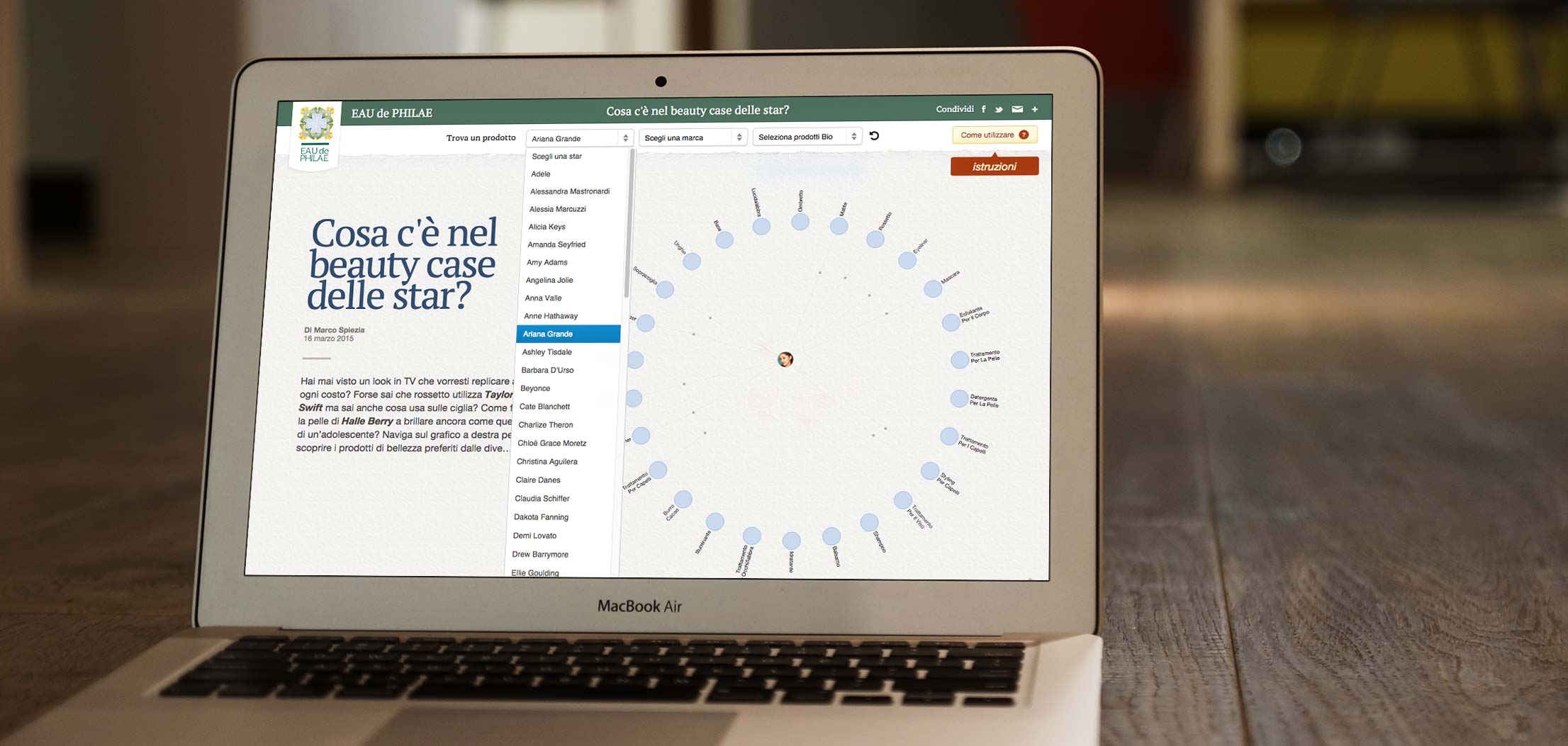 Cosmetic that connect the stars

This is an interactive piece of content that allows the user to identify the different cosmetic products used by celebrities. The user can identify their favourite celebrity and find out which products and brands they use.

During the research phase of the project, we'd already created a set of target blogger and publisher websites that our audience engaged with. Prior to content creation, we'd outreached several key bloggers to get their opinion on the piece and establish a commitment to share the content. Now we were ready to outreach the remaining target bloggers and publishers, presenting our content to them and establishing a relationship. We also conducted a native advertising campaign to promote our content on relevant publisher websites.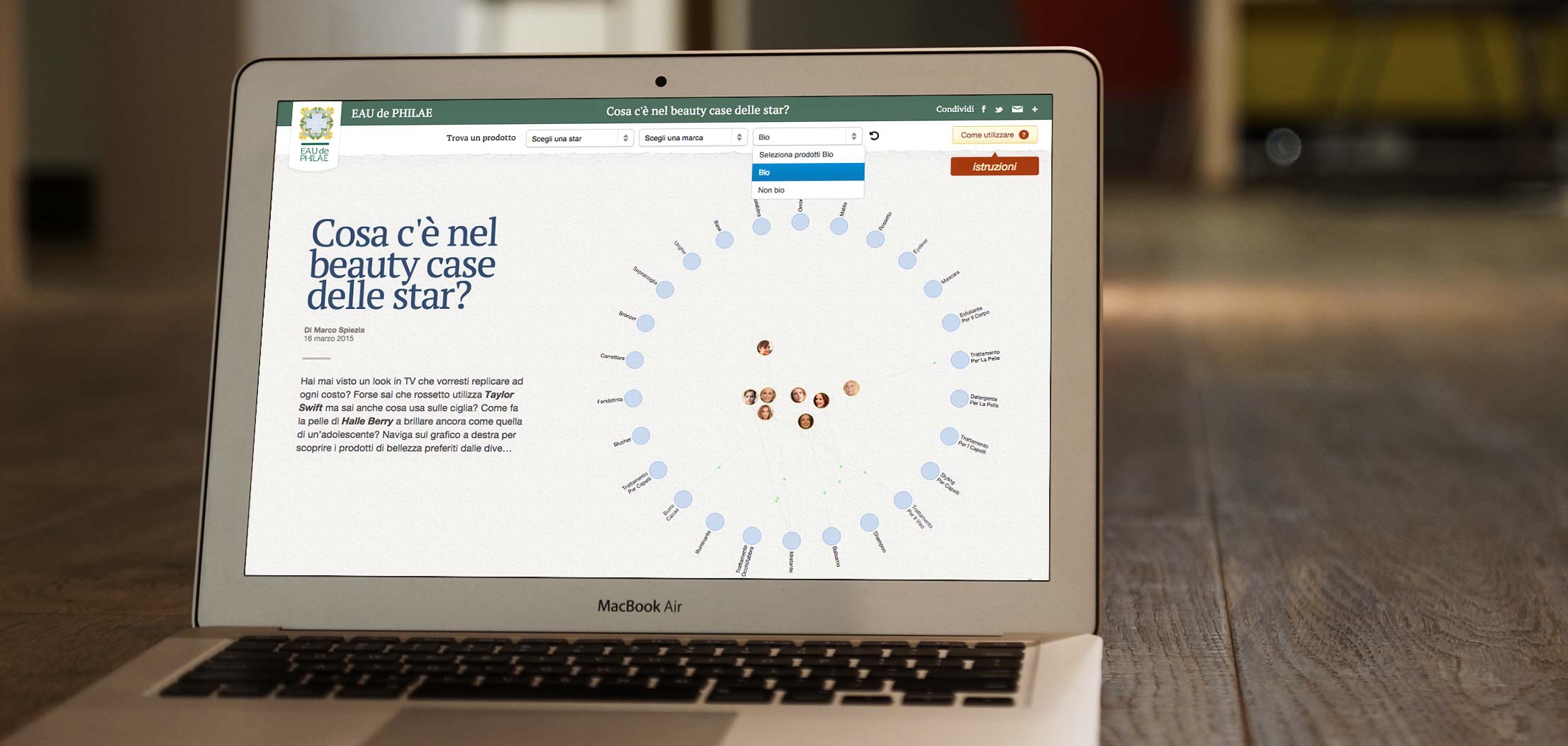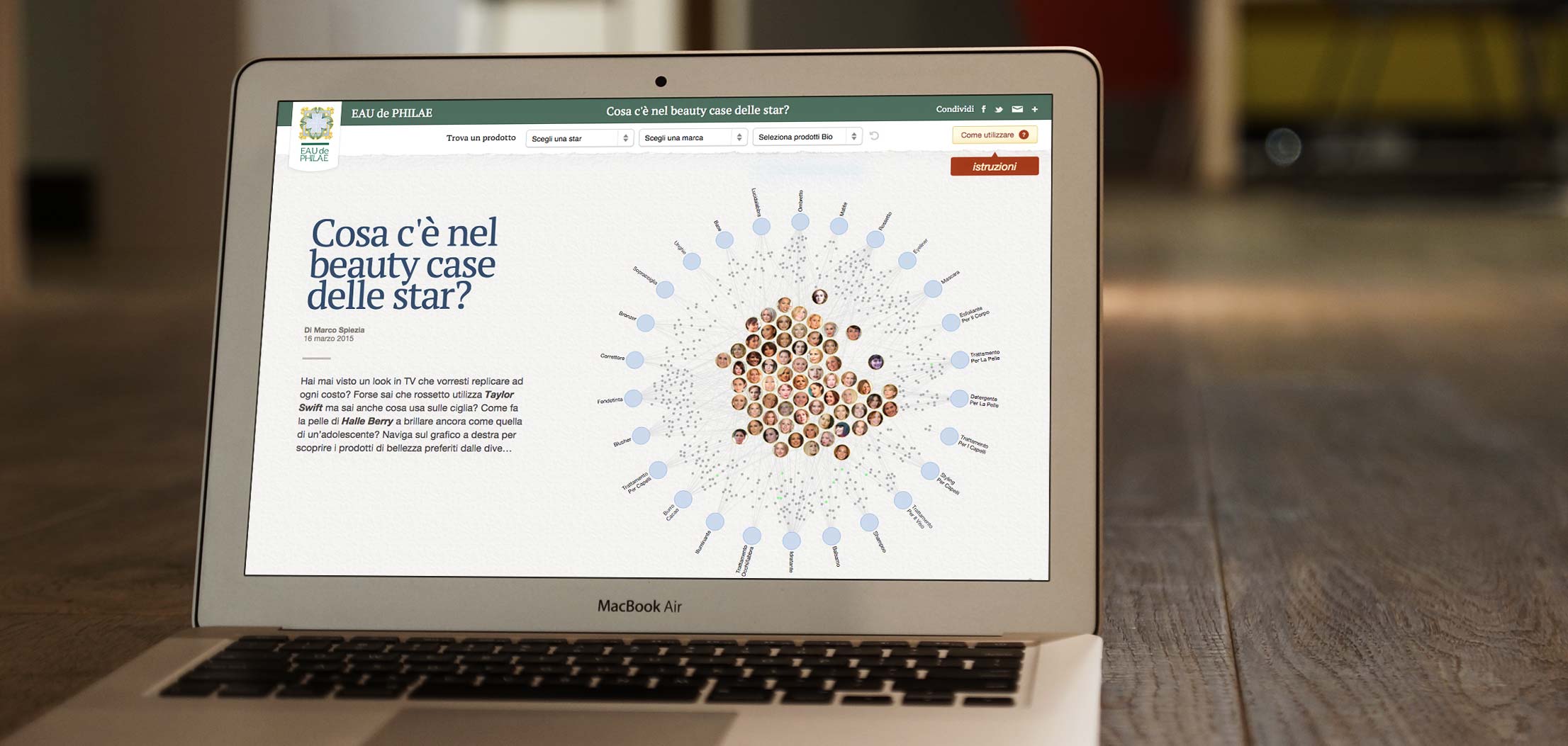 During the first month that we launched the content piece, the monetary value of the Eau de Philae website (established via the critical goals and metrics) increased by 3,945% compared to the previous year and 1,269% compared to the previous month. Traffic also increased by 380% through referral, organic and social visits compared to the previous month.
3,945%

Increase in conversions

1,269%

Increase in conversions compared with previous month

380%

Increase in web traffic
"Supremo created clear metrics which they would measure the performance of the campaign. Evertyhing linked back to the main website objective: generating revenue"