When the danish based startup Walk The Bear approached Supremo we all thought it was a great idea and we were thrilled to win the work.
The concept of WTB is simple, a platform in which you can find a specialist psychologist or trained counsellor and book a session in your local area. The best bit is that all sessions are done outside. Walk and talk about your thoughts and feelings in a beautiful park, round a lake or along a relaxing beach. Forget the stuffy office, waiting room and get out into the fresh air.
At Walk the Bear, you can get out in the fresh air, and walk and talk freely and confidentially with a specialist psychologist or trained counsellor.
We have just completed the the first stage of the project, crafting a website to tell the story and thinking behind the concept. We are also in the final stages of rolling out a worldwide booking system enabling users to register, manage bookings and make payments. Alongside this we are working on a custom backend platform dashboard for the counsellors to manage their bookings themselves.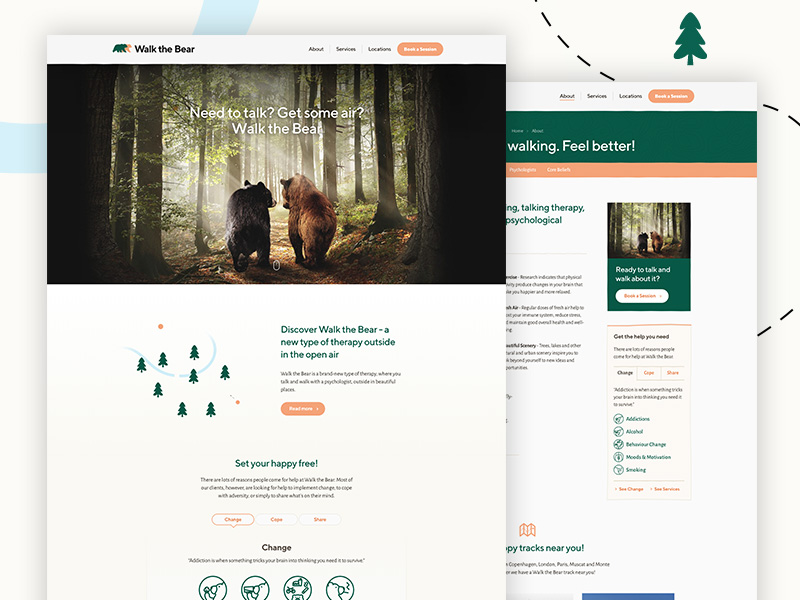 The best part of the job so far was to design icons to represent each service. We used to the bears to illustrate each topic.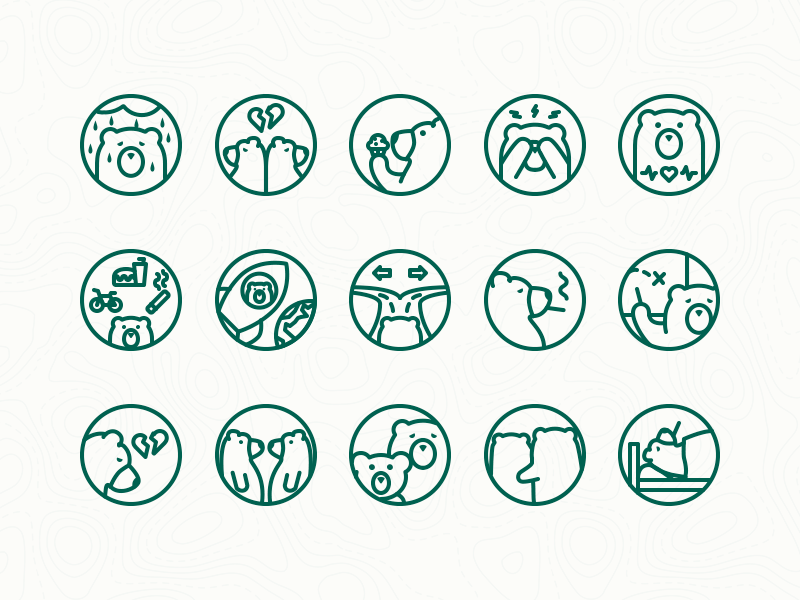 It's been really rewarding working on Walk The Bear from ground level stage. With more and more locations to be added in the future keep your eyes out for WTB coming to a park near you soon.